Wooden clutch bag is probably the most unusual accessory among other items in a new spring/summer Stella McCartney collection. Stylish Stella McCartney's Accordion Clutch Bag is really shaped similarly to an accordion. Its handy chain handle makes it possible to carry the bag in your hand or on your shoulder.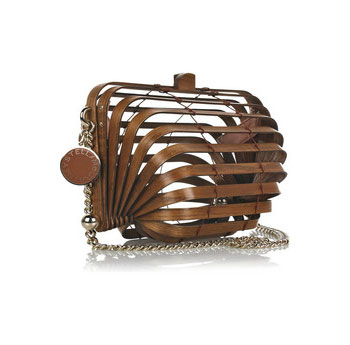 Inside the wooden box is removable satin pouch in pale pink. You will surely get noticed with an accessory like this, even in the middle of the fashion-conscious crowd. What's a bit discouraging is the clutch's exuberant price of $2,045.
Source of the image: purseblog.com.