When it's raining, it's not always your upper part that needs most protection. Your feet and shoes may suffer acute discomfort, or may have before 2008 – the year Rebecca Miller came up with Shuella.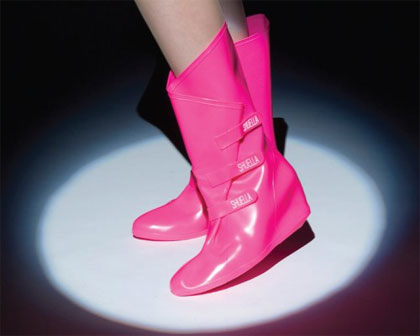 Shuella, a shortened version of "shoe umbrella", can be easily folded and kept in your purse or a handbag. At the first drizzle of rain you can get them out and pull over your shoes in no time, and there is a cloth to wipe them afterwards before putting them away.
Coming in bright colors – Apple Green, Pink, Buttercup Yellow and Black for those who go for classics, they will also add a splash of color to the drab day. Choose your size and make rain colorful for $49.95.
Source of the image: trendhunter.com.