Rosie Huntington-Whiteley continues to collaborate with Marks & Spencer, demonstrating underwear sets of her own design on her own body.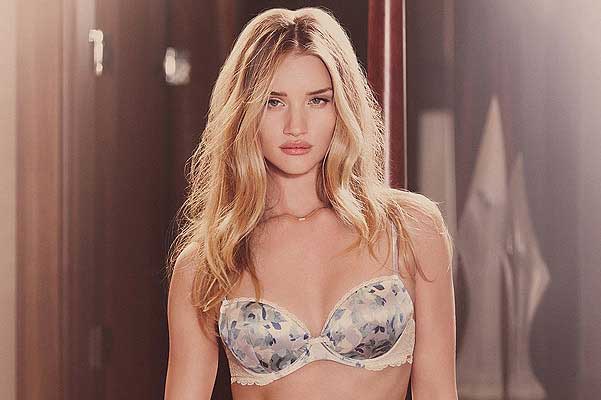 We have already seen a few works created by the model for department store chains. Judging by the two new pictures, which have been published in the network lately, we can assess the model's current excellent shape, and reach out for the eighth glass of water – just as she bequeathed.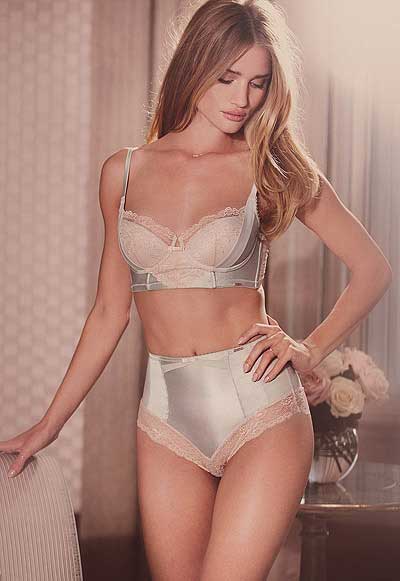 According to the girl, she sought inspiration in the aesthetics of the 1950-s while creating underwear. From that period, she drew silhouettes, prints and trimming – very thin and delicate, like a vintage.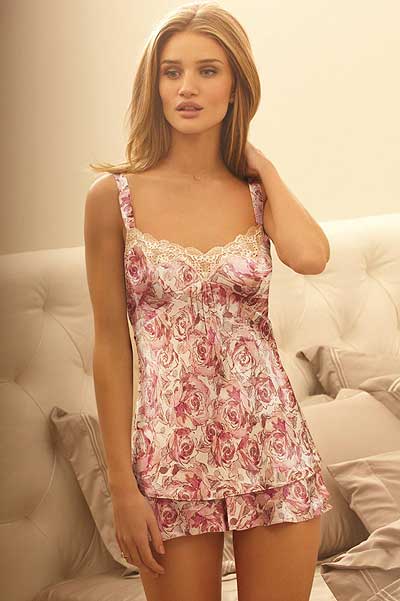 Rosie herself admits that she is very satisfied with the spring collection, and she is especially fond of her high-waist panties and bras made of blue satin with lace trim. Do you agree to Huntington-Whiteley' choice?