Nicholas Kirkwood teamed up with Liberty of London to create an eye-popping pair of shoes. It comes out on March 14 to coincide with a new MAC makeup line.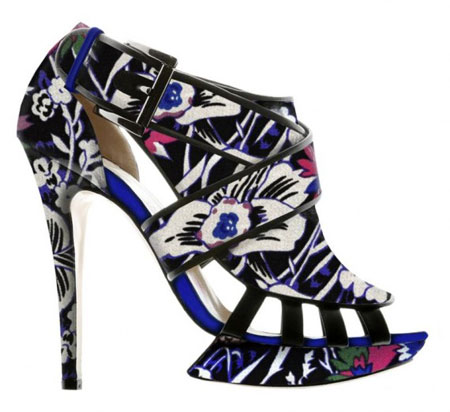 The pair from the collaboration of Liberty Art Fabrics and Nicholas Kirkwood was designed to honor Liberty of London's 50th anniversary. The shoes feature two different print patterns, the Bounty and the Santa Maria. You can see a traditional designer's signature on the sole.
Would you dare to sport such shoes?
Source of the image: fashionista.com.