The showing of the new collections of the Italian Prada fashion house has always become a welcome event and one of the most exciting events of the Fashion Week in Milan. Simply because Miuccia Prada, the permanent designer of the brand, finds truly fresh and unconventional solutions from season to season.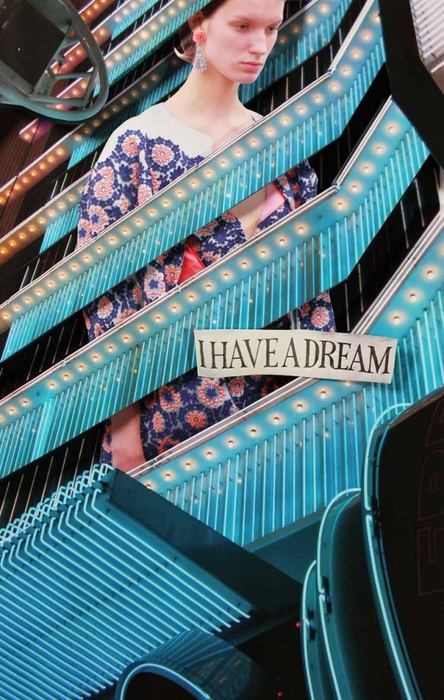 Apparently, this tradition surprises or even shocks the fashion community and will soon move into the sphere of Prada advertising campaigns: the Italian brand has recently released a highly original lookbook, which probably deserves to be called a kind of surreal work of art.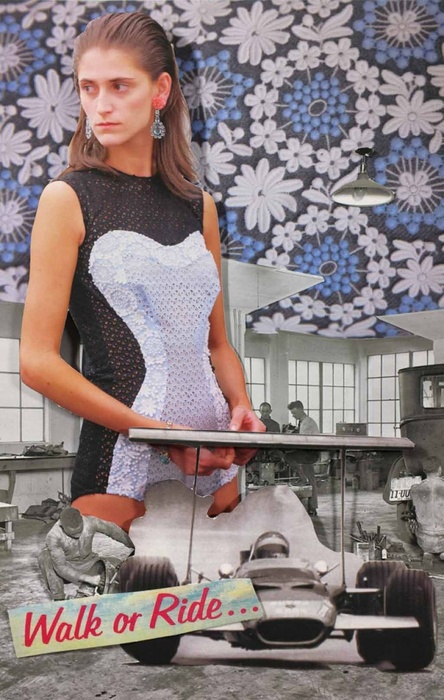 Like the collection itself, the Prada Spring-Summer 2012 lookbook "refers" the viewer to the era of the sixties, but not directly. It is done indirectly and very subtly, by means of a special style and graphic elements. And the lookbook itself is the completely unprecedented product: none of the designers has dared to show some combination of vintage photographs and collages instead of the standard lookbook.