All the girls are familiar with the problem of the "ideal" tan spoiled by the stripes of white skin in those parts of the body, where swimsuits have their shoulder strings. Jersey Shore's star Jenni 'JWoww' Farley has a suggestion about how to solve this problem.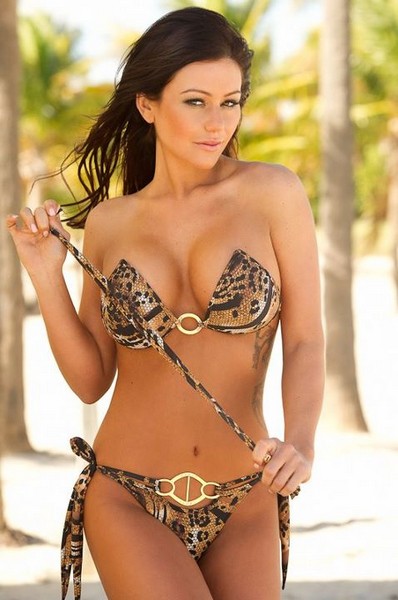 Jenny is known for her magnificent forms. She is also familiar with the problem of tan stripes. So JWoww has decided to help all the girls with similar parameters by preparing the collection of "innovative" Perfect Tan Bikinis swimsuits.
In her blog, Jenny called the Perfect Tan Bikinis "stylish and functional". Well, the new items really look intriguing: a lot of prints have been announced, including all kinds of animal prints and even modest hearts and lace. "Functionality" will be realized in two ways. The first thing is that all bikini ties and strings can easily be removed, which is not new in itself.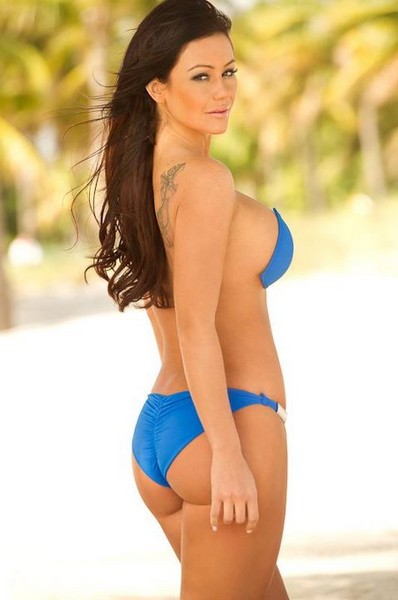 But the main novelty (and this "second way") is that there is a special liner made of silicone and a special fabric on the entire inner surface of the swimsuit, that will allow it to perfectly fit the female figure and hold everything you need without any ties. The point of this idea is the following: silicone fits the body more tightly under the influence of high temperatures, so the more you get "roasted" in the sun, the tighter bikini fits the figure, creating a real "push-up" effect. At this point, the forms of Jenny herself will seem quite attainable.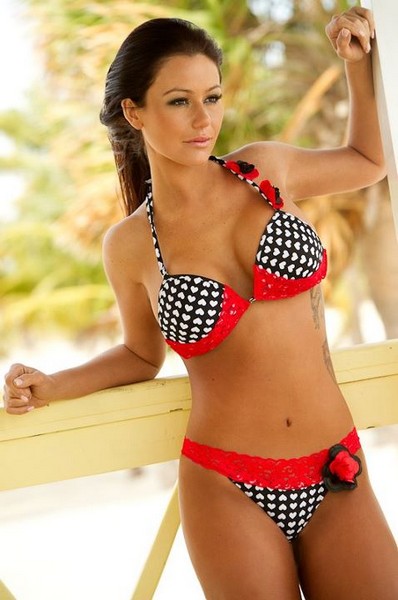 The highly erotic erotic bikini by Jwoww will go on sale in February.