January 23-25, Paris hill host a lingerie show, featuring innovations in this area. The trade fair will showcase bras that pump up and down with body heat and lingerie that smooth out wrinkles.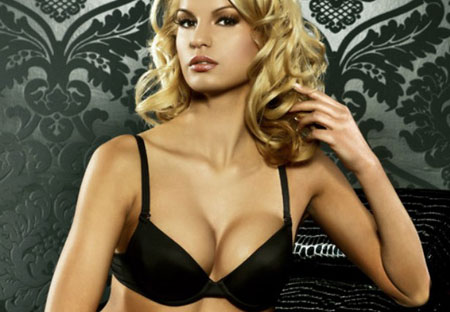 Dutch designers from Decollete will unveil a bra that can smooth out wrinkled cleavage developed as a woman sleeps.
Lisca will present a smart bra designed for flirting, with foam cups that expand with body heat. This technology was patented by NASA as early as in 60-s.
French company, Milkshake, will introduce a line of lingerie made of milk proteins that contain 10 amino acids to provide moisturizing. The designers assure their fabric feels better than satin.
The Paris trade fair will feature 20,000 models of lingerie by lingerie manufacturers from 100 different countries.
The bra celebrated its 120th anniversary on September 3, 2009. Over its long history, this piece of women's wear has been repeatedly redesigned, acquiring new tricks to make breasts look more attractive.
Source of the image: cromoda.com.