Over the past few years, Paris Fashion Week has changed a lot. The previous shows resembled theatrical performances, and the presented models looked like art objects. Now, the collections are more utilitarian, and the shows themselves… are less dramatic.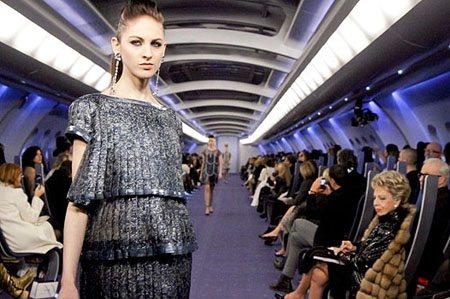 That is why Karl Lagerfeld has decided that the Chanel haute couture should be sold instead of being proudly displayed in the showcases of museums. The entire first part of the collection was presented on the catwalk by mannequin models, dressed in the classic clothes of the Fashion House: knee-length sheath dresses, costumes with traditional tweed jackets, slacks and silk blouses… Everything was done in the spirit of Mademoiselle Coco, but it looked somehow casual and everything but new.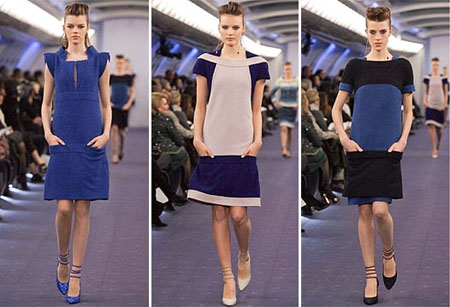 However, the show gradually changed for the better, and there appeared the first evening dresses, embroidered with sequins, beads, and decorated with cut-outs and printed colors.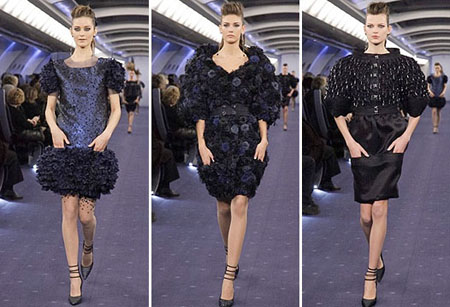 Using the classic silhouettes of the brand (many people like Chanel for conservatism and loyalty to the principles of the founder of the brand), Kaiser Karl gives them a modern breath, using shiny fabrics, an abundance of sequins, pearls and large gems.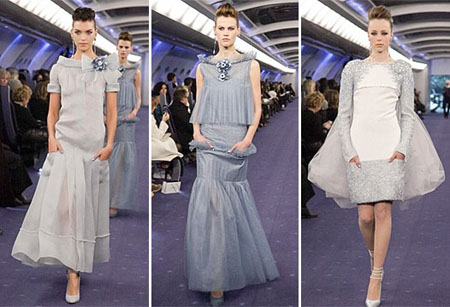 The color palette of the collection is rather dull and dominated by dark blue and deep purple hues that Lagerfeld mixed with silver-gray, milk and lavender tones. The images are completed by long earrings with colored gems, tiny hats with flowers, cameos and brooches, as well as high-heeled shoes with straps around the ankle. We are amazed! And you?