Slim and gracious, Kate Hudson (the mother of two children is working hard to improve her figure) has been the "face" of the Ann Taylor brand for more than a year. It is time to admire the new result of their collaboration – Kate has introduced the fall-winter collection produced by the American brand.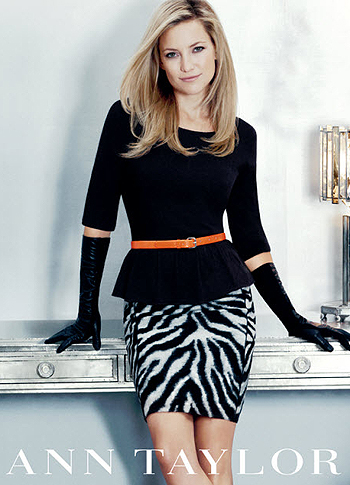 Kate herself was delighted to see the new outfits:
"The holidays are so busy, it's nice to see that Ann Taylor has designed a collection that can go from day to night so easily."
Kate noted that the items from the collection, and especially jewelry, could be a beautiful gift. Hudson even has a favorite in the new season:
"It's perfect for holiday gifts and I just love the faux fur cardigan."
The pictures are scarce, but the nature of the new collection can already be traced: it is dominated by elegance and French chic. Among the elegant classic outfits, there is also some space for fatal scarlet dresses, animalic "zebra" prints, and the patterns resembling fish scale.
Do you like the new collection?