Winter is the perfect time to wear not only pants, but also long skirts to the floor. They have long been popular among Hollywood stars, European models and designers. But not everyone knows how to wear them and what this elegant article of clothing can be combined with. We have found a lot of practical and beautiful ideas!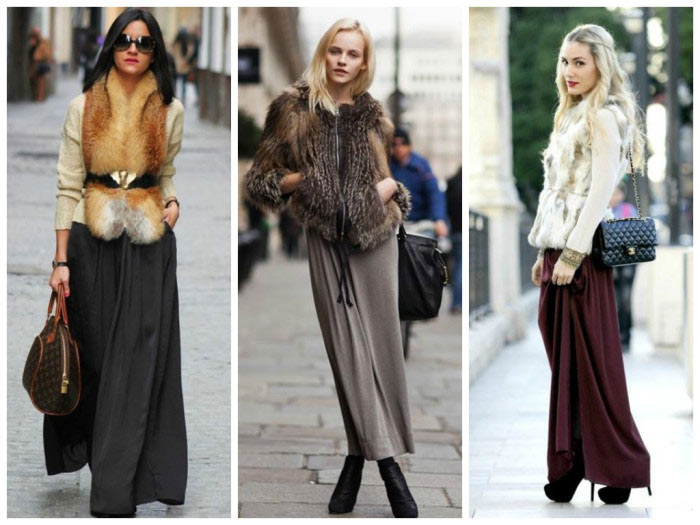 1. Choose the right material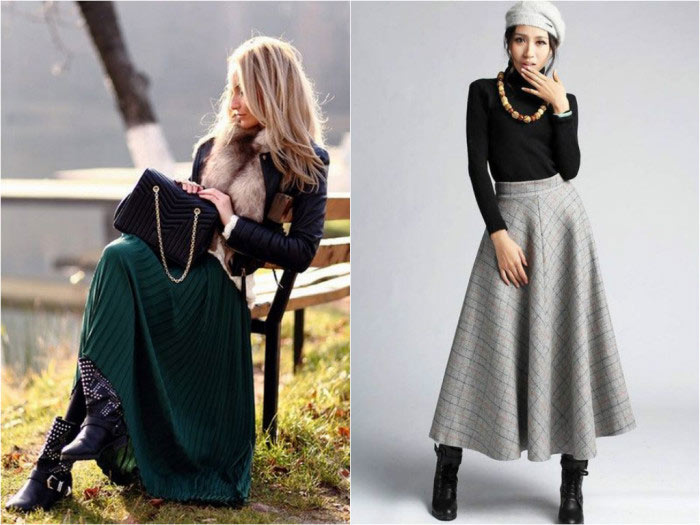 You can wear light flying skirts of chiffon, silk, or fine cotton in summer, but in winter you should forget about them. Summer models will look out of place in the cold season. What should a winter skirt be like? Warm, dense and textured. Designers recommend to choose wool, corduroy, velvet, denim, knit, suede, velvet, knitted, leather and even fur options.
2. Suitable footwear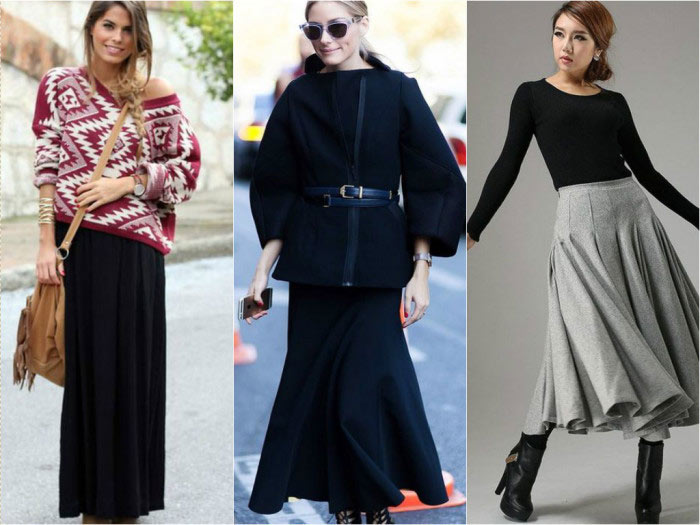 When choosing a skirt, just think about the shoes it will be worn with. In winter, it is better to give preference to insulated botilions, boots or low boots, and when the skirt has a cut-out, you can wear Hessian boots. Heels will not be seen under this skirt. Moreover, when it is icy, you should wear stable and comfortable shoes. Low heels are on the hot trends list today.
3. What maxi skirts can be combined with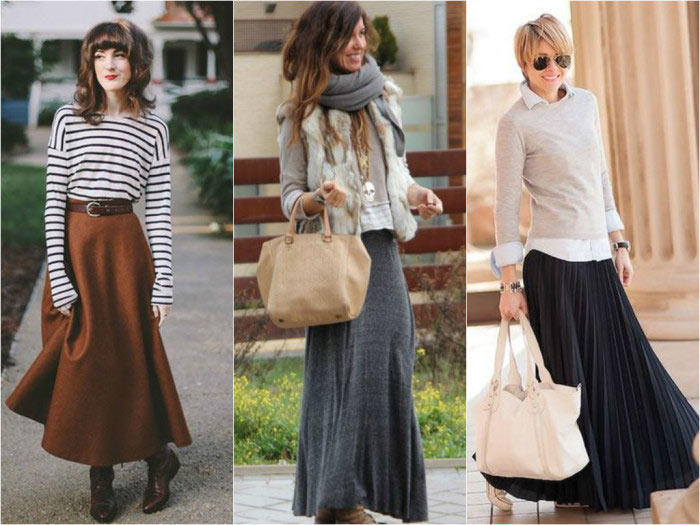 The skirt is bought and matches the shoes; now it is time to pick up harmonious clothes for the upper body. An ideal maxi skirt is combined with a soft cashmere or knitted turtlenecks, voluminous knitted sweaters, romantic blouses in the classic Victorian style, and even with rough shirts in men's style.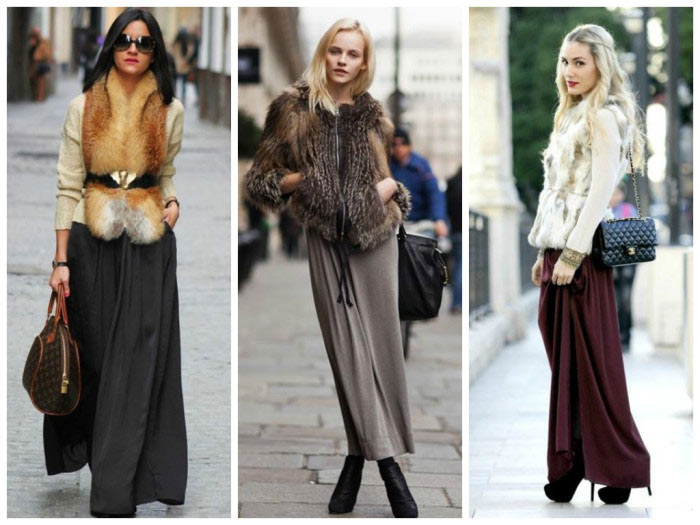 The clothes for the upper body can be complemented with massive ornaments and sashes, as well as a fur vest.
4. Colors and prints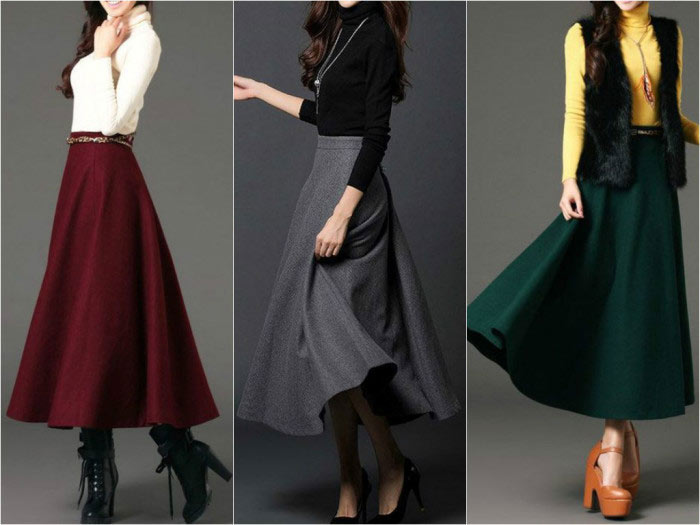 In winter, stylists advise choosing warm colors. The most topical shades for this season include gray, black, burgundy, ocher, dark olive, and brown colors. If a skirt is made in the active color, the top should be softened with white, cream, or gray. This method works in the opposite direction – for example, if the skirt is of neutral color, the emphasis may be placed on the sweater or blouse.
As for prints, the look with a long skirt attracts attention by itself and requires no additional decoration in the form of patterns. But if such a need arises, you need to choose a large print for one article of clothing, while the second item should remain simple.
5. Outerwear
A long skirt suits short coats and coats of medium and maximum length, as well as short insulated leather jackets. Do not forget to complement the image with a voluminous scarf or a large knitted collar.