Practical and versatile boots are at the peak of popularity again. What models are going to be relevant in this season? What colors, materials and heels should we pay particular attention to? We have collected the most interesting and hottest trends, which will be useful for every fashionista!
Large massive heels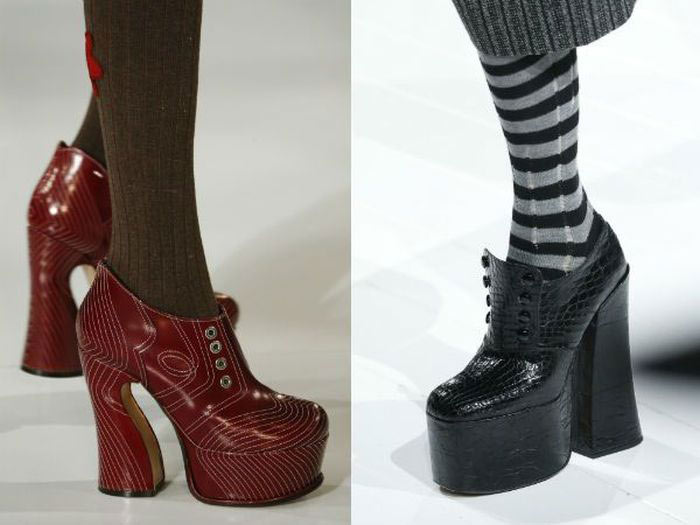 Previously, it was common to wear boots with thin high heels, but now fashion has changed its direction, and many designers favor practicality above all. Hence, the tendency to have large and stable heels, which can be seen in the collections of Marc Jacobs, Dolce & Gabbana, Maison Margiela and other brands.
Contrasting inserts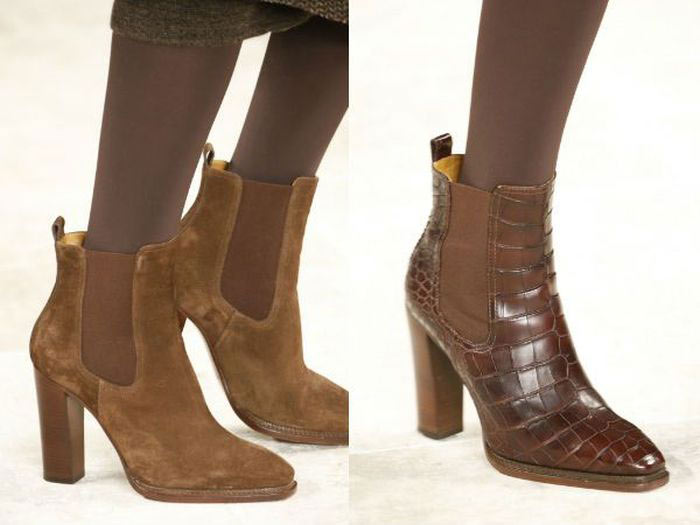 Another interesting trend that can make an image exclusive is contrasting inserts. They must be different in material or color; combinations of suede and leather are especially popular.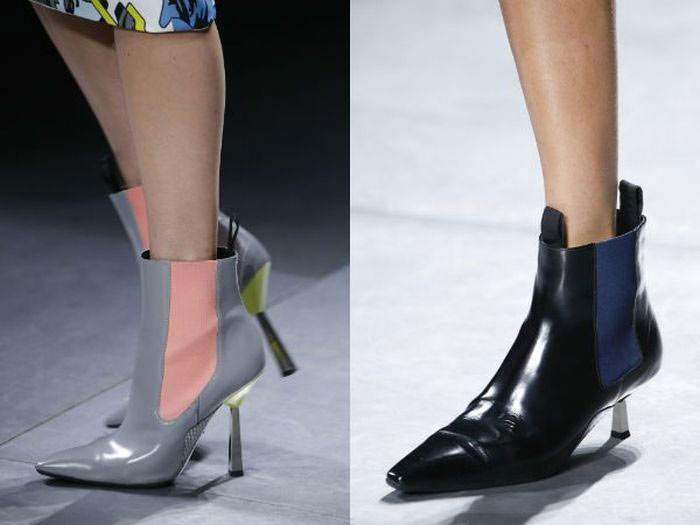 Some designers like to replace the material and color combinations. One can see these models in the collections of Versace and Ralph Lauren.
Pointed toes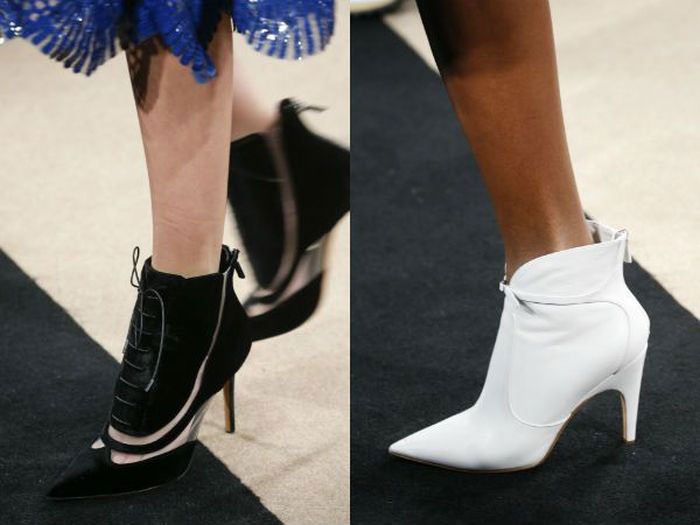 To make the image especially glossy, you should pay attention to models with pointed toes. They are back in fashion, but this time pointed toes are especially accentuated. Models with neat and small toes are always welcome if combined with medium-sized heels.
Geometric shapes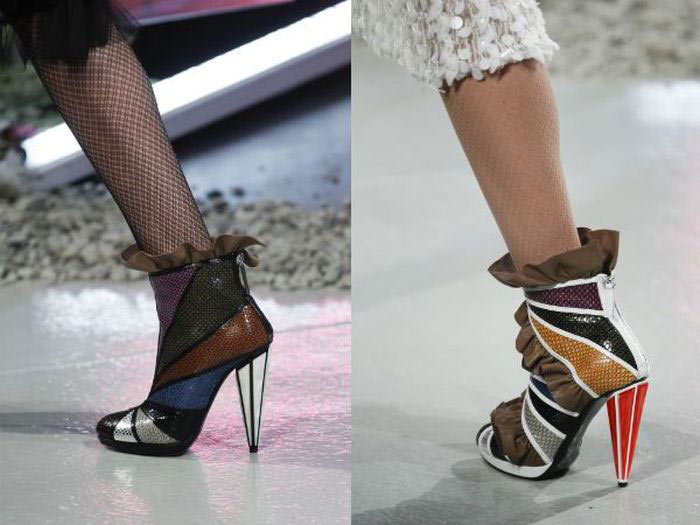 Stylists fail to be indifferent to geometric shapes. They are drawn to stylish straight lines, oblique twists and right triangles. This trend is reflected in the collections of clothing and footwear. Designers suggest choosing footwear with unusual geometric heels or pay attention to the footwear with bright prints, which depict various geometric shapes.
Volume frills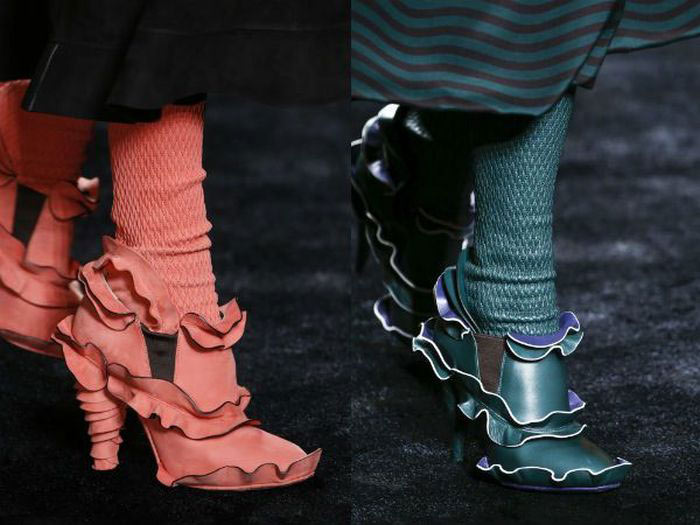 Fendi and Rodarte experts have very bold offers for each fashionista. They have created footwear with very rich ruffles. Airy shuttlecocks have framed not only the toe box but also the top of the boot and even the heel. Such footwear looks very unusual and impressive, but it will not be to every woman's taste.
In the rock style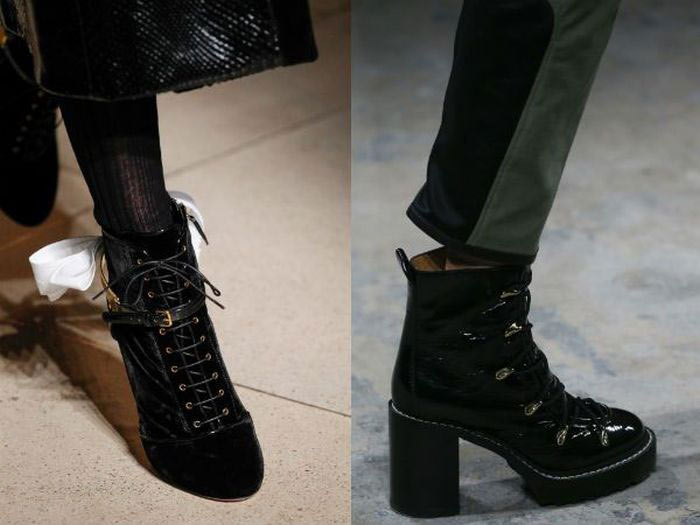 This season, there is a fashion for informality, which applies not only to T-shirts with colorful shirts or black dresses in the Gothic style. One of the burning trends is to wear the footwear of patent leather or black velvet, which is richly decorated with metal rivets.
Lacing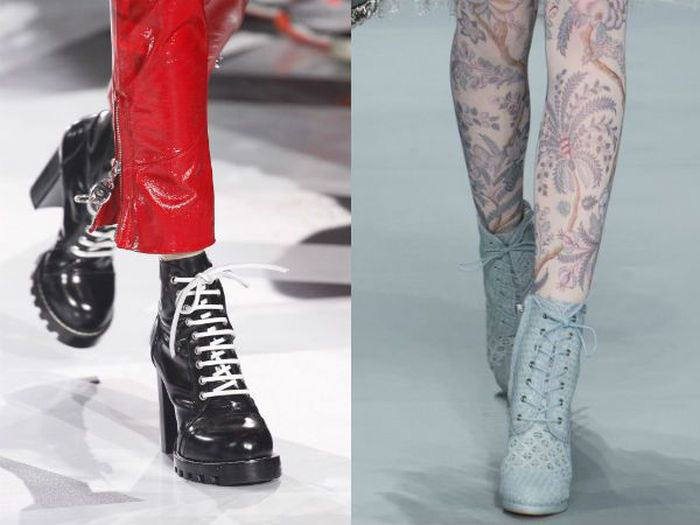 During this autumn-winter season, you should pay attention to lacing as one of the most important trends. Therefore, the wardrobe of every fashionista must include footwear with lacing. Such boots look very stylish and are perfect for sports or Gothic style.
Tractor sole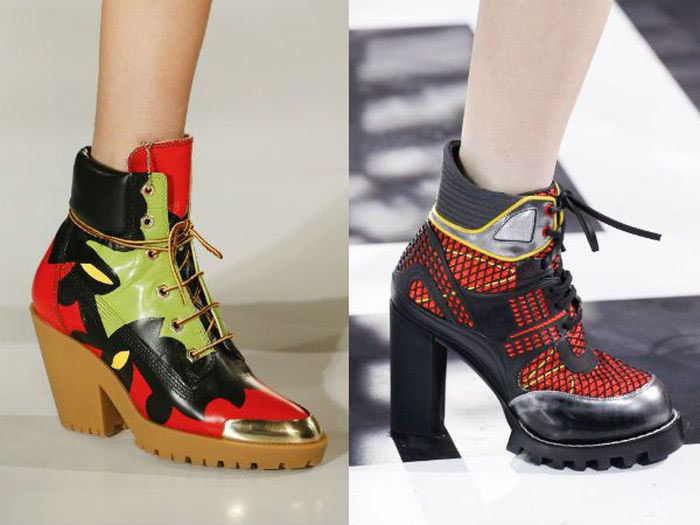 No sooner had girls felt relieved and delighted that the fashion for a terrible tractor sole had passed, as it came back again. This time, however, this type of sole comes in a milder form. Boots with such soles are more like military boots, which can be explained by military style being at the peak of popularity now. The brands offering shoes on a tractor sole include Louis Vuitton, Dolce & Gabbana, and Maison Margiela.
Original decor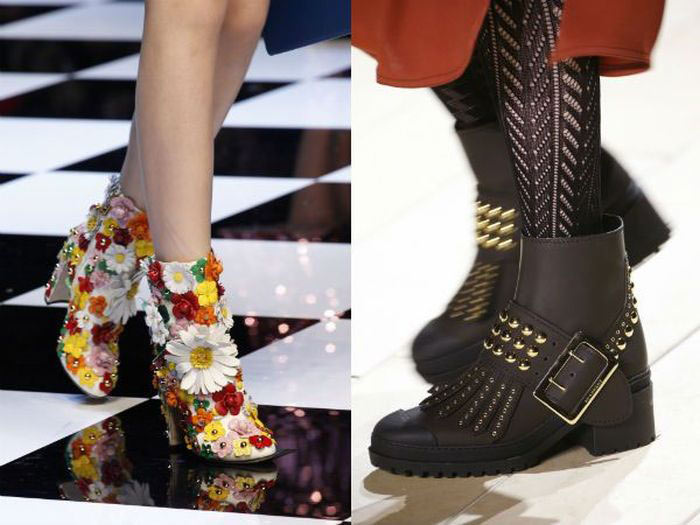 Brushes, three-dimensional flowers, metal rivets, fringes, zippers and straps are not the complete list of what the footwear of well-known designers is decorated with. Boots have never been more diverse, vibrant and original. Be sure to pay attention to unusual patterns to make the image more exclusive and interesting.
Strict minimalism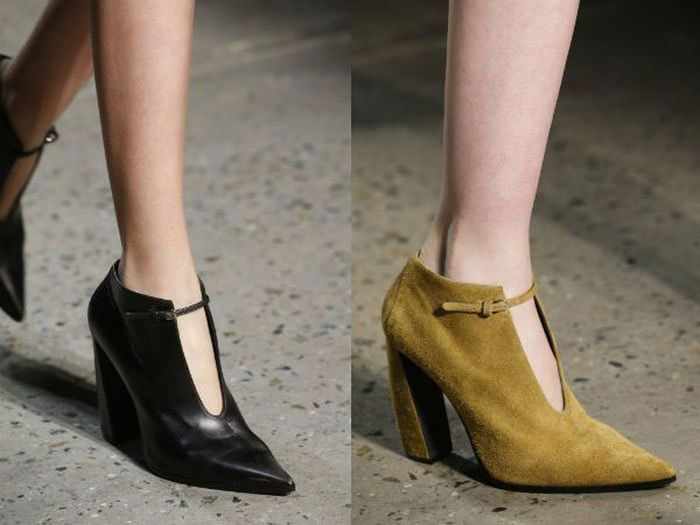 Yet some stylists have neglected the previous trend and offered their vision of the same issue. According to some designers, boots should be very concise and minimalist this year, particularly when it comes to classical or business style.