We all know the benefits of keeping those key items in your wardrobe, the ones that we never date and can always be adapted to whatever current trend is dominating the fashion pages. But these days, it seems an increasing number of retailers are getting wise to the power of these key garments and styles, including within their collections more and more classic, adaptable designs. Today we're going to look at a few different types of dresses and where you could get the best deals…
The T-Shirt Dress
It's the epitome of the casual summer look and no wardrobe should be without one. Even in winter it can be switched up with the help of a few layers, an attractive chunky cardigan, some skinny jeans and biker boots – just pick one in a classic shade that won't clash with too many other colours and you're sorted for whatever season. It should come as no surprise that probably the best way to order a good quality T-shirt dress is with Gap Discount Codes – not only will you get one that won't lose shape too quickly but you can also save money on that purchase too.
The Tea Dress
Not just for vintage look lovers, the tea dress is a great item that you can dress up or down depending on where you're wearing it too. Choose a classic, plain fabric and combine with some key accessories, or pick a retro print that goes with your personal style. This is also a very flattering style for those with a larger bust.
The Shift Dress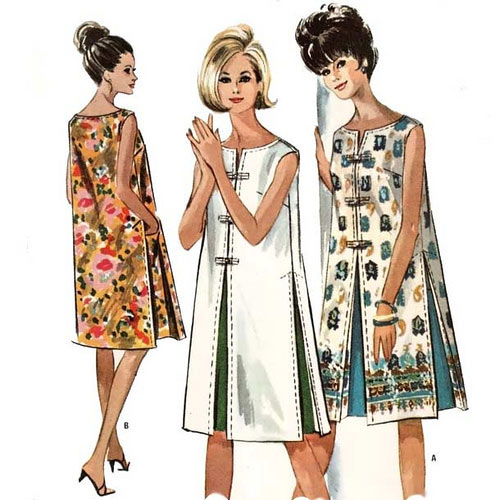 We think it's safe to say this is pretty much a permanent staple in any fashion collection these days. Yes, it has a vintage edge from its sixties heyday, but it's now very much part of a modern contemporary look too. Another flattering shape for smaller and fuller figures alike, this is also a versatile dress for every season – think monochrome print matched with opaque tights and a smart fitted blazer for the winter, or a pastel shift paired with tan sandals for the summer. Apricot Discount Codes can get some you some fantastic prices on a wide number of designs, so picking your perfect shift needn't cost the earth.
Of course, there are so many we haven't covered (the skater dress and the panel shirt dress to name two), but let's celebrate the fact that all these styles are no longer subject to the whims and fancies of the changing fashion trends and are now here to stay!