True to her a predilection for British models, Anna Sui invited Daisy Lowe to be the face of the ad campaign for her new collection Fall-Winter 2009-2010.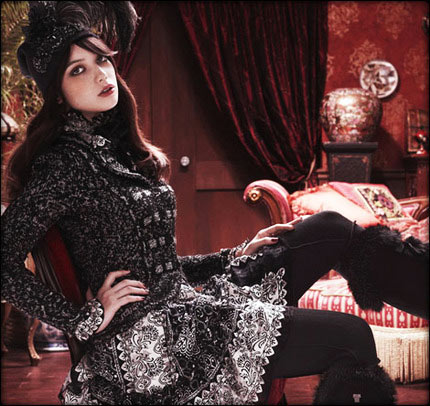 The campaign has just started with only one picture out for all to see, yet there is already a burst of responses of a widely different nature, starting with an enthusiastic "beautiful, there is something so… sparkly about it". On the other side we come across such highly detrimental opinions as "I'm so tired of Daisy Lowe, she gives boring a new name." What will they say when the campaign will be in full swing?
Source of the image: catwalkqueen.tv.