We can rely on Chopard – have been relying for the past 20 years – for a wristwatch that does not go overboard on originality yet looks very much modern with its measure of controlled uncommonness.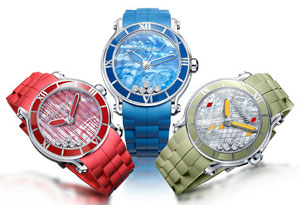 All this is evident in the freshest Chopard, called the Happy Sport XL, with its seemingly casual design, a stainless steel case and a sapphire crystal.
The company's famous moving diamonds are there to add that touch of chic and luxury.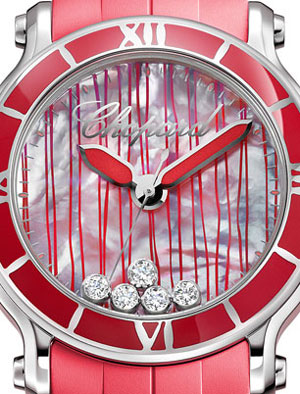 The Happy Sport XL is 42mm in size, water resistant within 30 meters of immersion. You can choose a blue-dial, coral-dial or green-dial one, all studded with 5 floating diamonds. The lowest price is $7,230.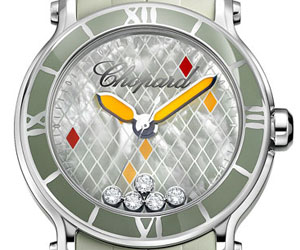 Source of the image: Diary.chopard