Dropped waist is so firmly established in fashion that many ladies even find it unusual to wear high waist shorts and trousers. Meanwhile, it is better to learn to choose the ensemble on the basis of high waist trousers or shorts as soon as possible. High waist unexpectedly proved to be one of the latest trends for Spring-Summer 2012.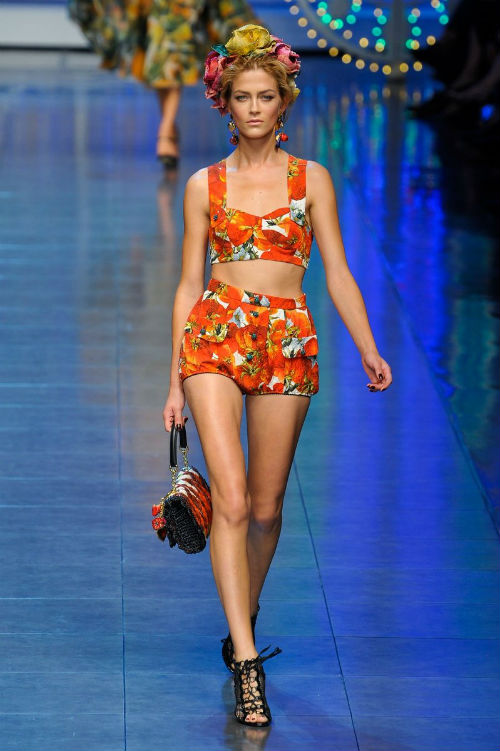 What is the correct way to wear high waist shorts:
Decide upon the style. High waist shorts come in a variety of styles: from everyday to glamorous.
Wear the shorts with a blouse or a shirt that you can tuck inside. The main stylish feature of these shorts is the emphasized waist. The ideal option would be a fitting blouse. For an informal atmosphere, you can wear a common shirt with buttons. The main thing is not to be afraid of experiments.
The outfit can be supplemented with a thin belt to further emphasize the waist. Decorative patent leather belts will look especially stylish with plastic or metal parts.
You should also wear high heels to enhance the beauty of the legs as well as possible. It will be a completely "magazine" image, and that is how the fashion-gloss stylists recommend to wear trendy high waist shorts. And for the fans of the hippie style we can recommend sandals on an absolutely flat sole. This option is ideal for teenage girls.
The image can be completed with a bag on a short strap, which ends just over the waistline. A bag, hanging right on the waist, would only divert attention and cover that, which is designed to attract the looks of other people.