If you always want to look elegant, use these tips: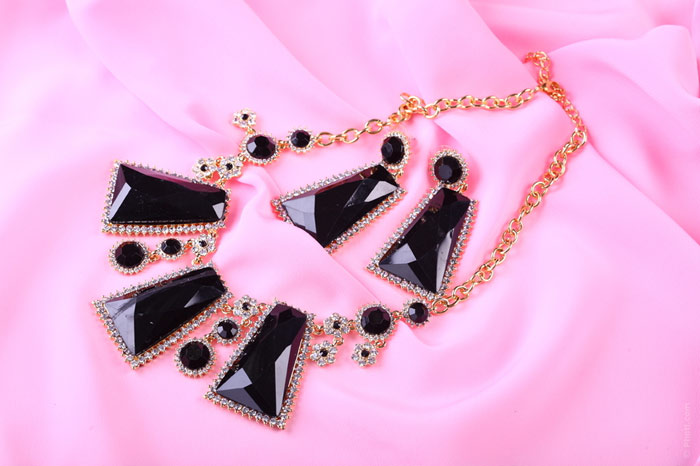 Satin blouses of subtle tones require a well-groomed face and good skin.
Single-color neutral clothes are a base of your wardrobe. They always look good and allow you to make fewer mistakes in style.
A smooth belt matches smooth shoes, patterned shoes – a patterned belt.
Straight pants, a single color, a deep cut, thin stripes and a thin scarf lengthen the silhouette.
Pants and shoes of the same color lengthen legs.
Black is better combined with cream or beige.
Wear body-colored underwear under transparent and white clothes.
Dark shoes match dark clothing. Light matches light.
Tights are always lighter than the shoes.
A hat, a scarf, a bag, gloves, and a belt always match in pairs (hat – gloves, belt – bag, hat – bag etc).
If an accessory of an active color is taken off indoors, then add a third matching detail (belt – bag – hat (taken off).
Adding color to the base, always add two or three items of the same color.
First buy pants and skirts, then select matching blouses.
Pants can be cheaper that everything else.
Accessories are always more expensive than clothes, not vice versa.
Boots, bag, gloves and belt are similar in texture.
A formal costume is always worn with closed-toed shoes (however, open back shoes are allowed).
The length of trouser should follow the rule: no heels – one centimeter from the floor; high-heeled shoes – the middle of the heel and below.
Sheepskin coats are worn with a plain wide-strapped bag.
A short jacket is combined with pants and long skirts.
A long jacket is worn with a skirt above the knee.
The edge of the clothes always attracts attention to the place where it is located. Do not let the edge be located on the widest part of the body.
Light and bright is always eye-catching. Do not wear them on the widest part of your body.
Dark colors make you slimmer.
The shorter the skirt – the lower heel, and vice versa.
A low neckline is combined with a maxi skirt or pants.
Do not combine denim top and bottom.
Do not repeat the shape of body parts and pieces of clothing (round earrings and a round neckline is not suited for a round face).
The sleeve should not be too tight around the upper arm.
Skirts and trousers should not be tight around the buttocks. The line should go from the upper point of the buttocks down.
A contrast belt shortens the figure.
Glasses: a light side makes the distance between the eyes wider, a dark one – narrower.
A low side shortens the nose, a high one – lengthens it.
Brooches should attract attention to the face rather than the breast.
A patterned scarf goes with single-color outfit and vice versa.
If it's cold, it's better to wear several layers of thin clothes instead of one layer of thick clothes.