From Paris and New York to London and Milan – learn fashion geography with Geniusbeauty.com! We will tell you what is fashionable in fall 2013, according to the leading international brands and famous designers.
Dark blue
The color of the cloudless sky at night subdued the designers in the fall-winter 2013 season. "Royal blue" color is the main favorite of the new season!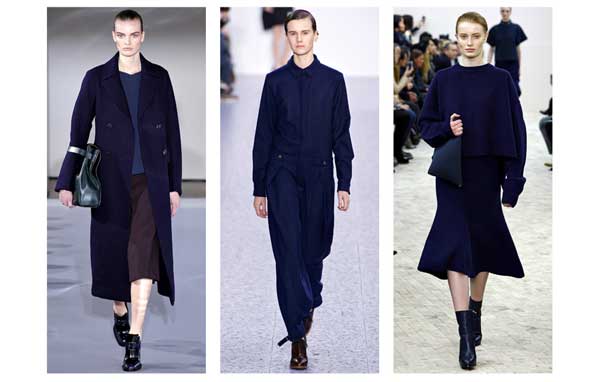 Exotic furs
In cold weather, fur is a real salvation, but designers advise to be "saved" with the help of bright colors.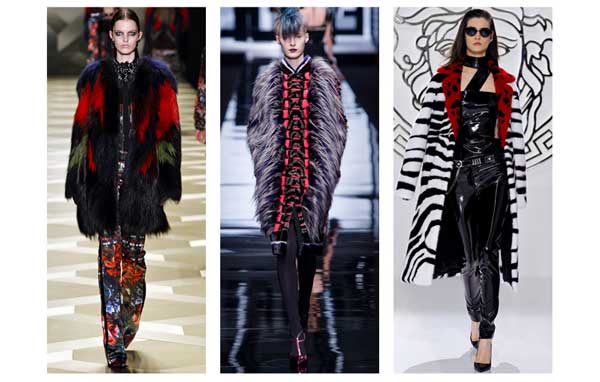 Tweed
The cozy tweed fabric, which Coco Chanel used to be so fond of, helps to create perfectly feminine and elegant images for the season.
Tartans
The legendary "tartan" is back in fashion! You are welcome to have bold experiments with blue, green and other bright palettes.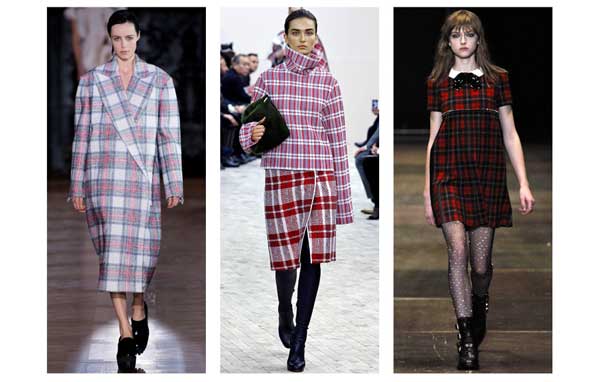 Evening chic
Evening fashion is magnificent and extravagant this season. Just look at these regal outfits with a stunning decor!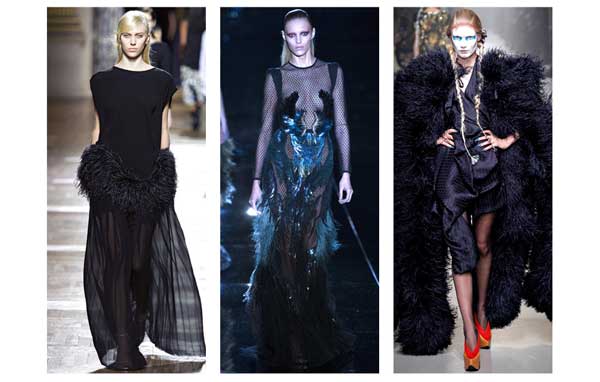 High emphasis
Boots, high stockings and tight half-hose are another fashion landmark from the leading brands, including Balmain, Chanel and Emilio Pucci.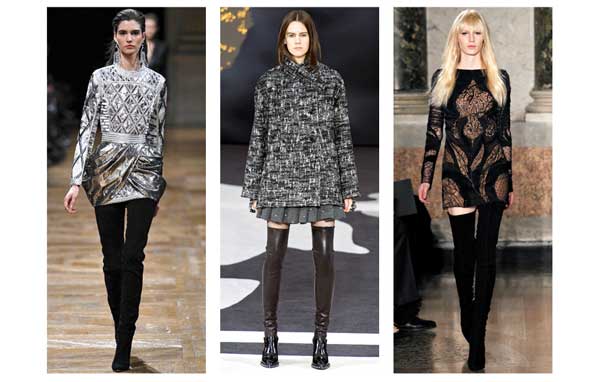 Grunge
To create a truly rebellious image, mix the wildest areas, such as punk, rock or heavy metal. Feel like a rock star!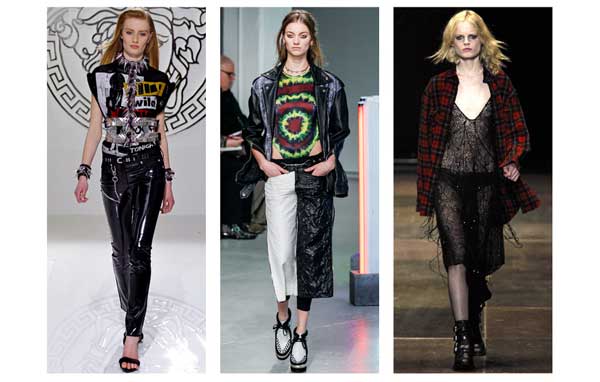 Cream color
Those who are drawn to romance should pay attention to laconic dresses in gray-beige and powdery shades, inspired by the images of Valentino, Isabel Marant, and Céline.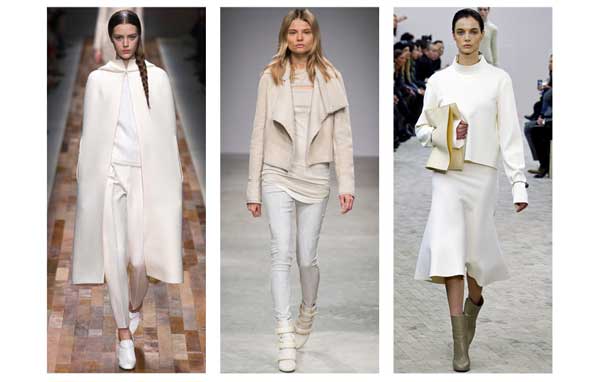 Playful prints
Flowers, stars, hearts or pictures of fairy-tale characters… Allow yourself to return to childhood for a while!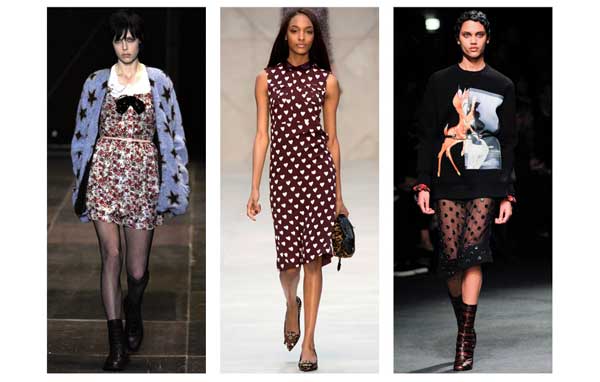 Oversize silhouettes
Gucci, Proenza Schouler and Balenciaga vote for massive silhouettes with rounded shapes this season.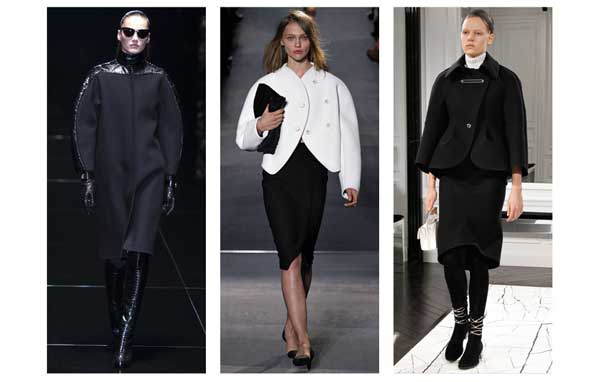 Bohemian chic
Fur and leather coats are a good choice for stylish and confident girls.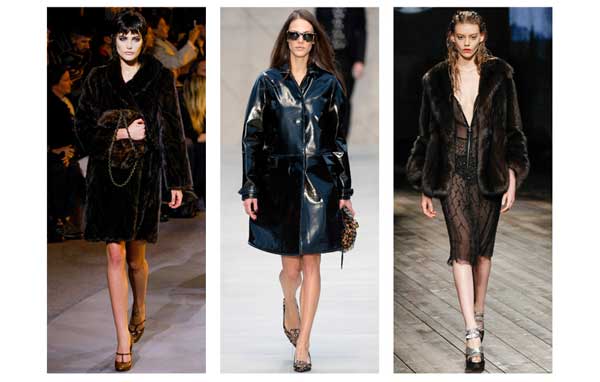 Retro silhouettes
A mixture of feminine and masculine styles is still relevant! To try this unusual trend, replenish your wardrobe with blazers, straight trousers and tailored clothes.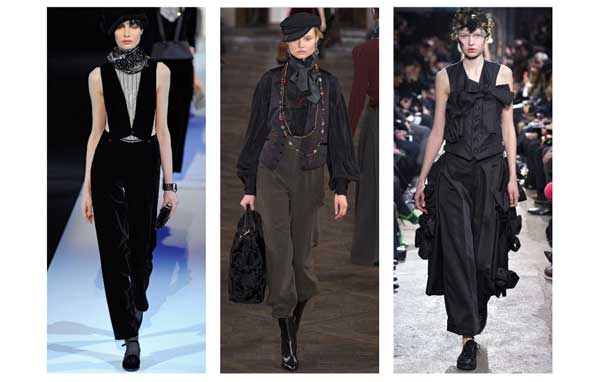 Cozy mohair
The products made from the wool of the Angora goat will give you a feeling of warmth and comfort, which one may lack in the fall-winter period. In order not to fail to follow this trend, choose solid-color jerseys that designers suggest combining with medium and maxi-length skirts.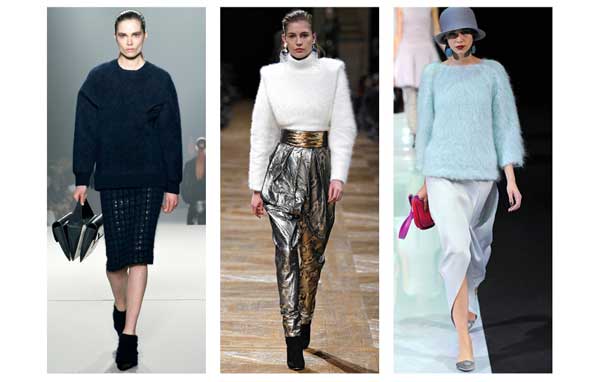 Metallic
The outfits, reminiscent of the knight's armor, have appeared in the collections of Chloé, Anthony Vaccarello, and Paco Rabanne this season.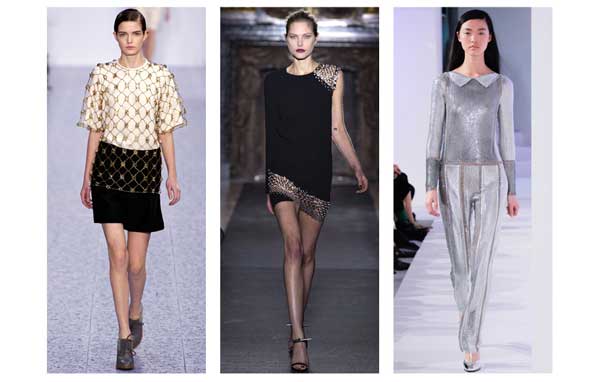 Stylish 1940-s
In the fall-winter 2013/14 fashion season, the designers are inspired by such style icons as Lauren Bacall, Ingrid Bergman, Veronica Lake, Katherine Hepburn and other beauties of that time.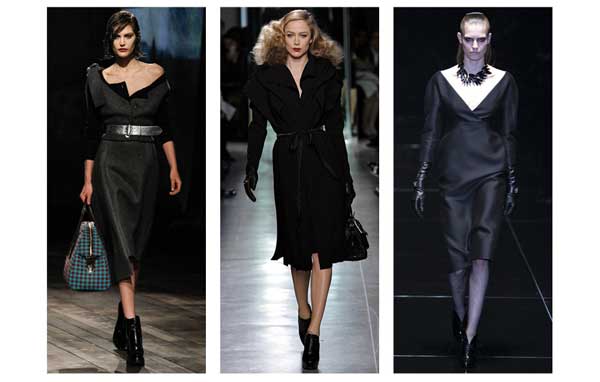 Pink details
A pink coat is the most romantic part of fall and winter wardrobe, according to Christian Dior, Miu Miu, and Carven.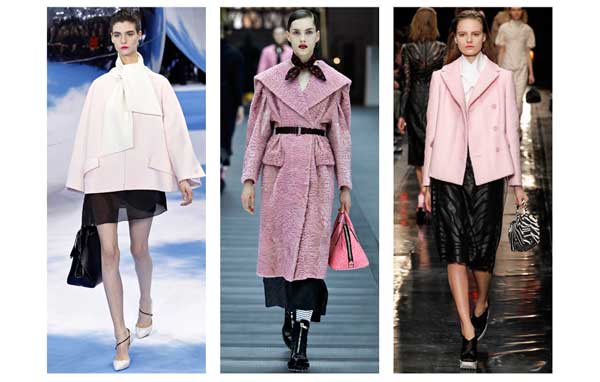 Predatory motives
Costumes from crocodile leather look defiant and effective. You can admire them in the collections of Louis Vuitton, Prada and Hermès.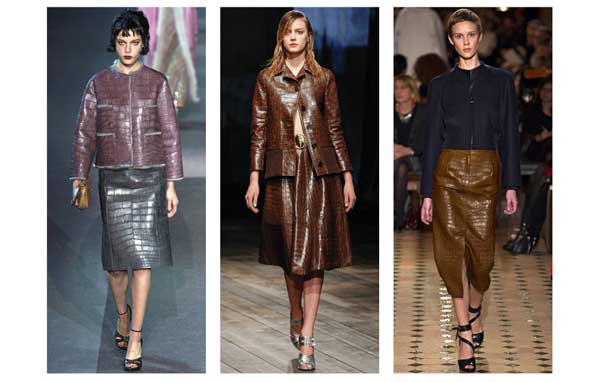 Masculine femininity
Yohji Yamamoto, Stella McCartney and Maison Martin Margiela promote the serious "mafia" style.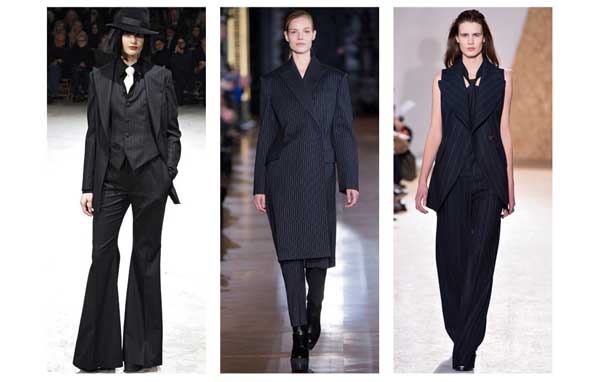 Camouflage
Welcome to the fashionable army! Khaki outfits with a similar coloring will give you more confidence in yourself.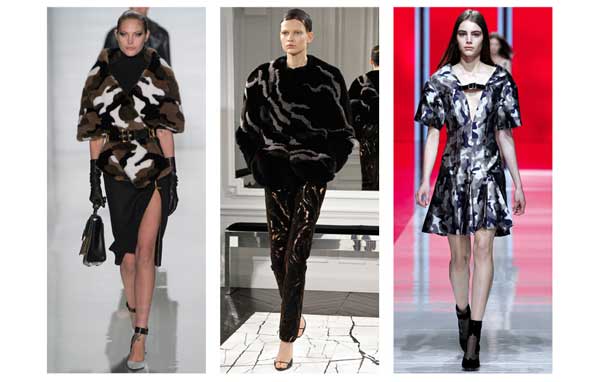 Caps
Laconic caps will make fall images even more interesting. Have a look at them, and you will agree!