Autumn is the time when colds come, so you want to dress warmly. But warm clothing is not necessarily something inexpressive and baggy. Even in autumn, you can look fashionable and stylish. In this review, you will find the hottest trends of this autumn, which women of fashion necessarily need to pay attention to.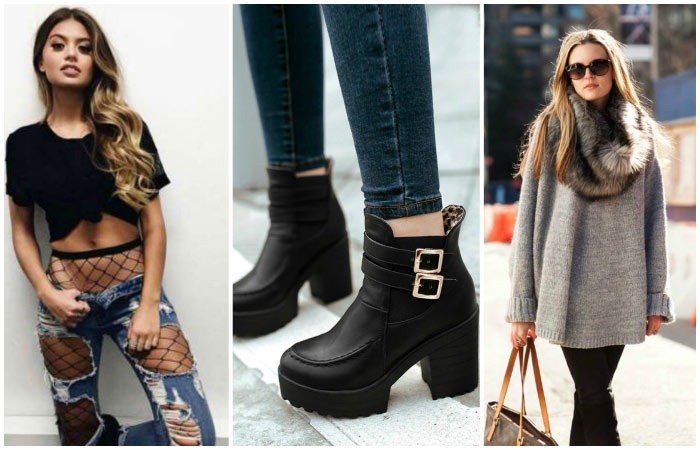 1. Poncho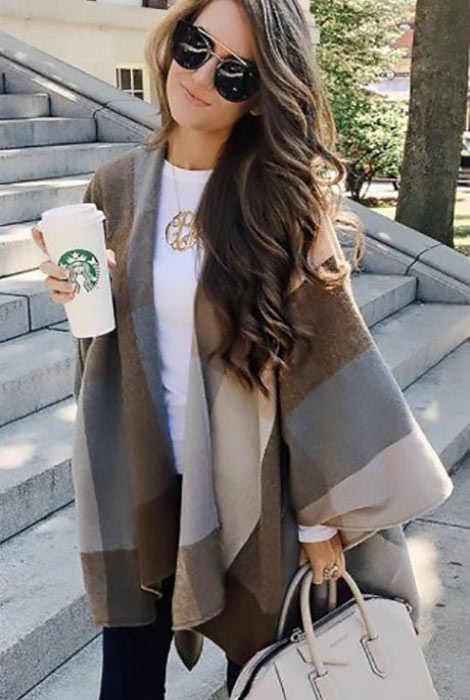 Poncho is a stylish and original piece of clothing that will protect you from the autumn weather and will become a wonderful complement to a cozy image in the casual style.
2. Fishnet stockings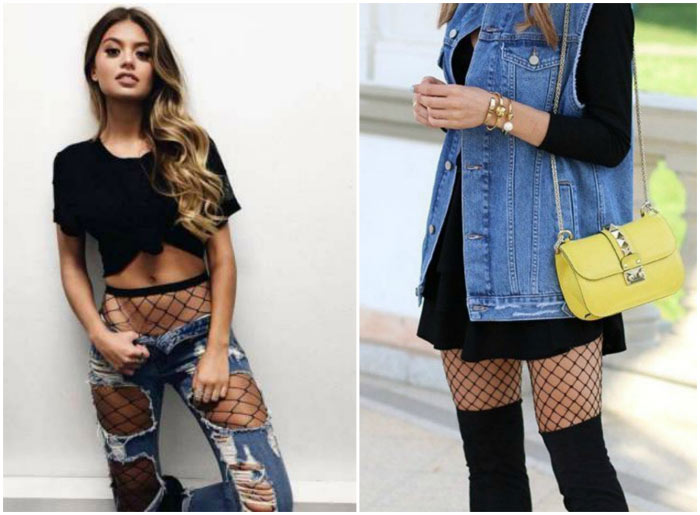 Despite the fact that warm summer days are already over, fashionable spring and summer fishnet stockings continue to be trendy. You can wear them under jeans with large holes or together with a short dress and boots.
3. Down coat
Warm, comfortable down jackets of unusual cut are the main must have of the autumn-winter season. It is best to combine these jackets with clothing in the casual style, but they can also be worn with a dress.
4. Purple fur coat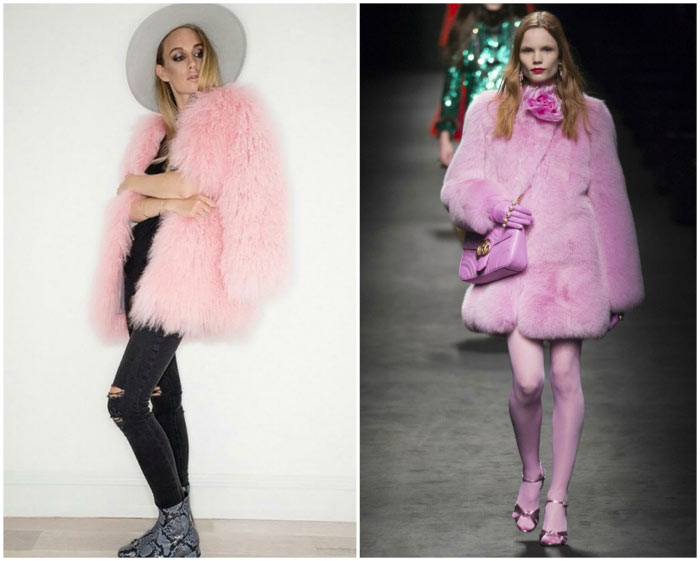 Purple fur coat is a great way to warm up and remove the boredom of autumn days. Especially popular are knee-length llama fur coats (or artificial llama fur coats).
5. Jacket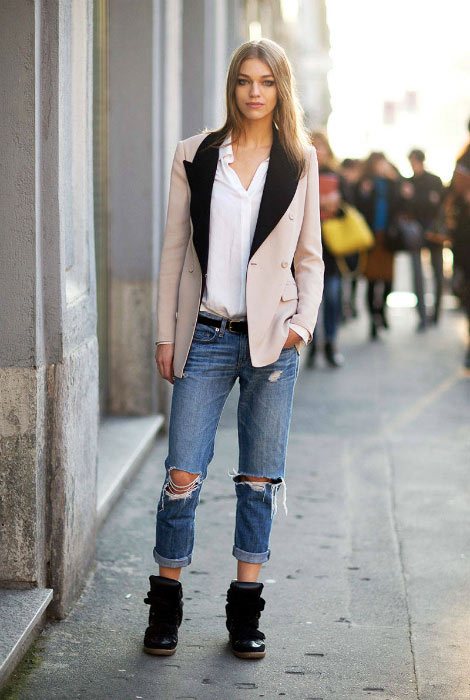 An extended jacket in the masculine style will allow you to refresh a business or casual outfit, create a slightly careless image and emphasize the fragility of the female figure.
6. Bootcut pants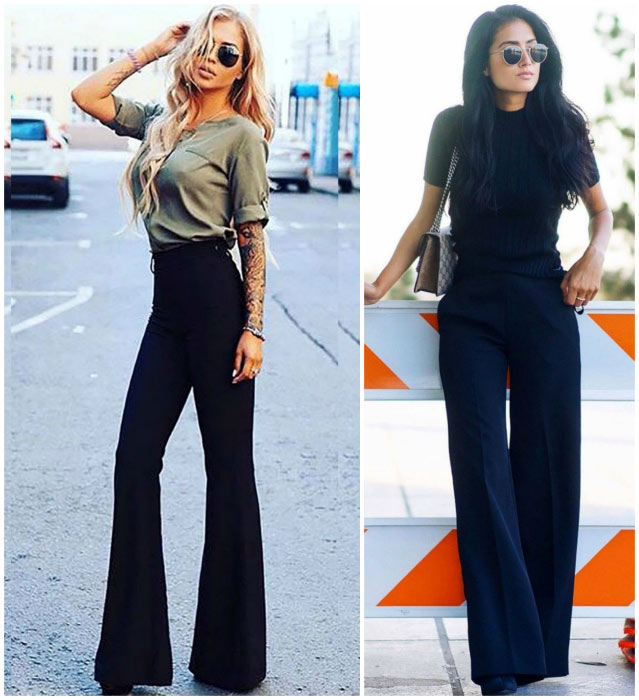 Flared trousers are fashionable again. Trousers of this style look very elegant, perfectly emphasize the figure and visually pull out the silhouette. In addition, flared trousers will help short girls look taller because it is easy to hide the heel and platform under them.
7. Loose sweater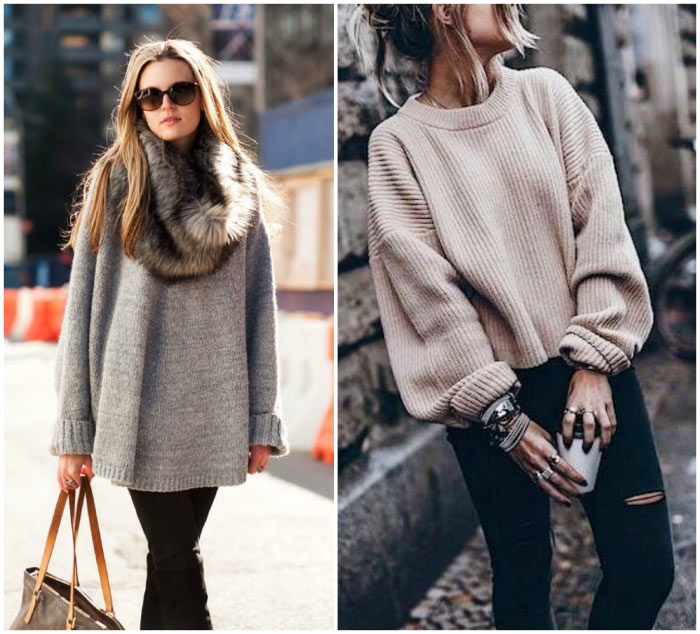 Loose sweater is not only a cozy thing that can warm but also a necessary attribute of any fashionista's autumn wardrobe.
8. Chunky ankle boots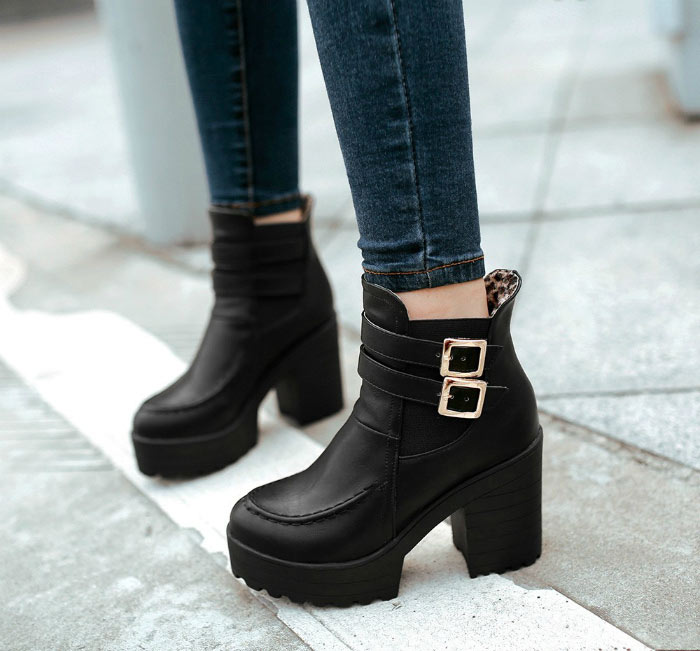 Chunky leather ankle boots are what you need to complete a stylish autumn image. Such shoes are not only very comfortable but also very versatile and can be combined with both casual-style dresses and with feminine outfits.
9. Jeans with holes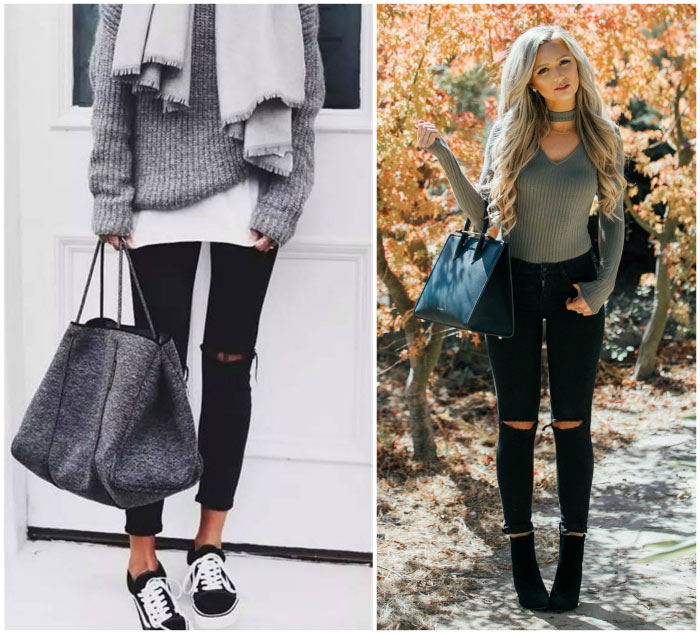 Bold and effective jeans with holes in the knees will perfectly suit young and active girls and help create a fashionable everyday image.
10. Dress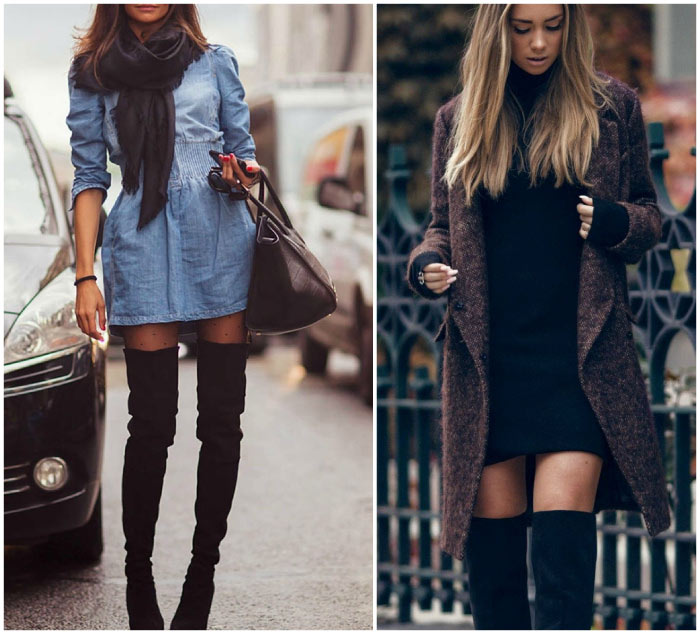 A dress of a simple cut is another thing that must be present in the autumn wardrobe. Boots and a long warm cardigan or fur coat will help complement the image.
11. A knitted bag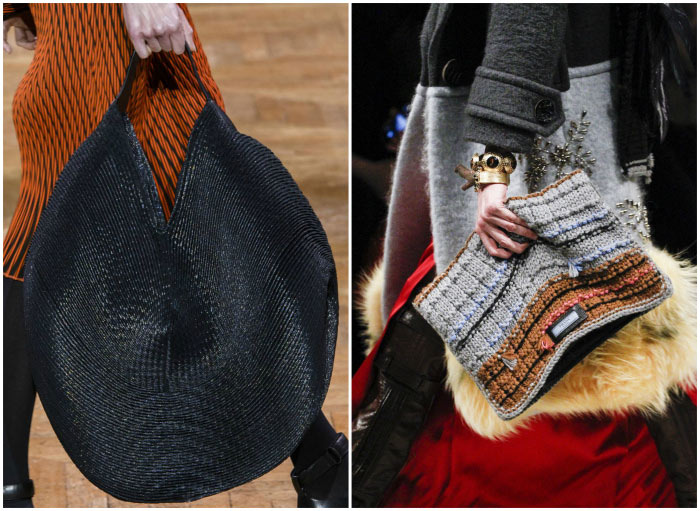 An original knitted bag will help to complement the stylish image. It can be a monochrome and capacious bag, a small bright handbag over your shoulder or an original clutch that will successfully complete the image and become its highlight.
12. Beret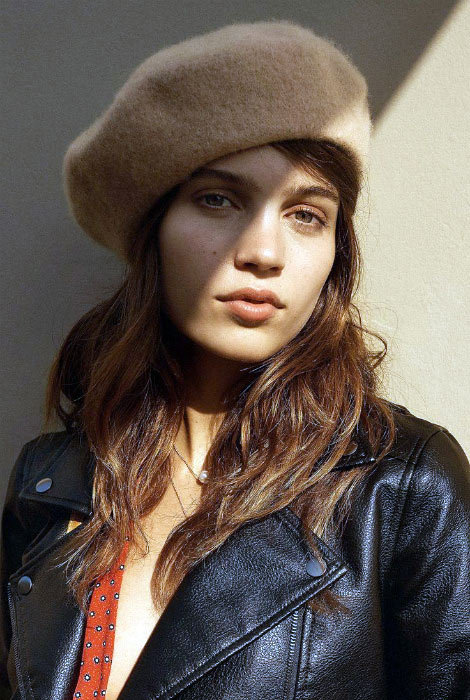 A warm beret will help to emphasize your femininity and elegance and also bring the notes of romance and French charm to the familiar image.
13. Long earrings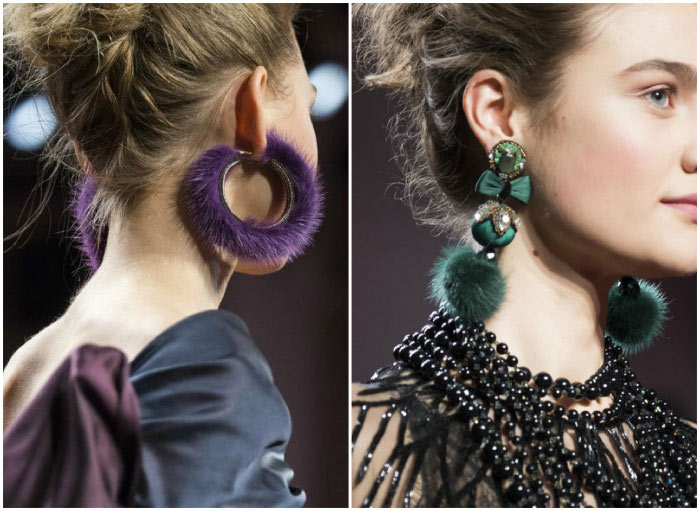 Long fur earrings are the most fashionable accessory this fall. Such an unusual accessory is diversified by the simplest everyday image.
14. A long scarf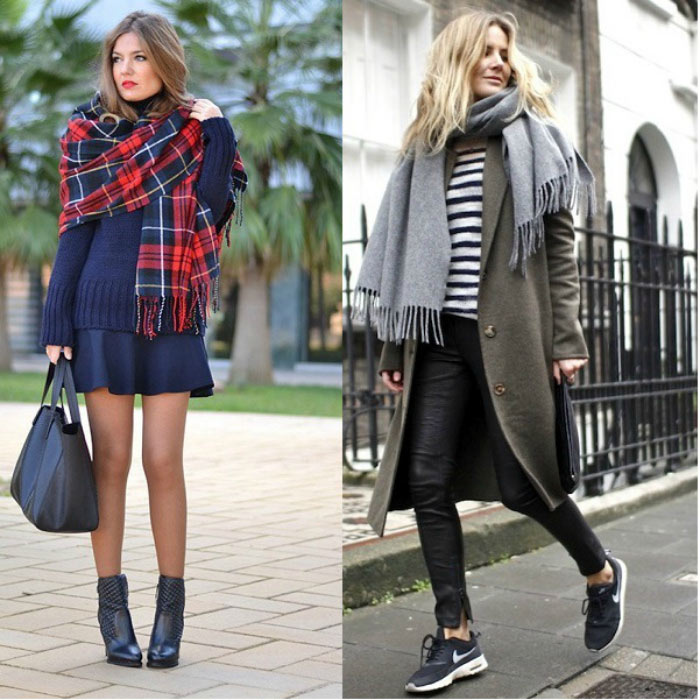 A long scarf made of wool or cashmere will not only protect the neck from autumn drafts but will also be the final detail of the stylish autumn image. Checkered scarves, as well as woolen models of gray, red and green, are especially relevant this season.
Some More Fall 2017 Fashion Trends