Among the people who came over to Wimbledon on Wednesday there were some royal family connections. The most conspicuous of them was Pippa Middleton, whose date for the tournament was her ex-beau Alex Loudon – and the way they were getting along there was little "ex" in it.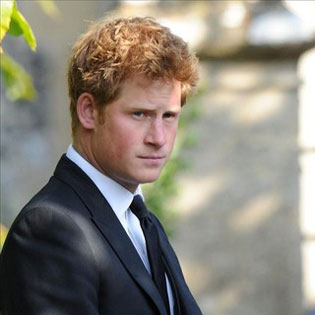 Another one who put in an appearance – although a much less conspicuous one – was Chelsy Davy, who is into the fifth year of her sporadic relationship with Prince Harry. She was enjoying her eyeful of tennis and a salmon lunch in the members' enclosure unattended, the fact that may or may not have any relevance to the rumor that says she had been jilted by her eminent boyfriend.
The rumor has originated with the UK's The Sun that published the news of Prince Harry's alleged change of heart. The tabloid quoted an inside source who revealed that the 26-year-old prince fell for Florence Brudenell-Bruce, who is "fun, blonde and good-looking."
Brudenell-Bruce, an offspring of war hero James Thomas Brudenell, seventh Earl of Cardigan, is well-off as well as an upcoming lingerie model. So far there is no comment from either the Palace or the would-be lawyer on Harry's alleged shift of favors.
An observer told Us Weekly that at the tournament Chelsy, 25, was approached by an unsuspecting waitress who asked her if she had seen Pippa and her beau. Chelsy, unruffled, just smiled at her and pointed to the couple sitting at a table.
Source of the image: Sawfnews.