No-one exemplifies 1950's Hollywood high glamour like Marilyn Monroe. With her striking looks, hour-glass figure and flirty persona, she was one of the most popular sex symbols of the 1950s. Over half a decade after she died she's still such an iconic figure, but why?
Marilyn not Just the "Dumb Blonde"
In true rags-to-riches style, Marilyn's story has captivated people for decades. Born Norma Jeane Mortenson in June 1926, she was raised in Los Angeles and had a difficult start to life. She spent most of her childhood in foster homes and orphanage before she married at sixteen. Her successful career started as a pin-up model in 1944 and led to her debut in films. Some of her best-known films were Gentleman Prefer Blondes, Some Like It Hot and The Seven Year Itch.
She was far from the "dumb blonde" she was portrayed as and she disliked being typecast and underpaid. She was a strong and intelligent woman who stood up to studios and founded her own film production company. As she famously said in 1953,"If I'd observed all the rules, I'd never got anywhere."
Marilyn's life was marred by scandal and her private life was troubled, all receiving much media attention. Privately Marilyn struggled with not only substance abuse but with anxiety and depression, which tragically resulted in her death as a result of an overdose at only 36 in 1962.
The Look
She was one of the first to cut her hair into a bob and bleach her dark hair blonde to create that distinctive hairstyle. To compliment her hair her face accentuated with pouty red lips, big sparkling eyes and a youthful glow. Her look was created by makeup artist Allan "Whitey" Snyder, who also worked with Katherine Hepburn, Doris Day and Raquel Welsh.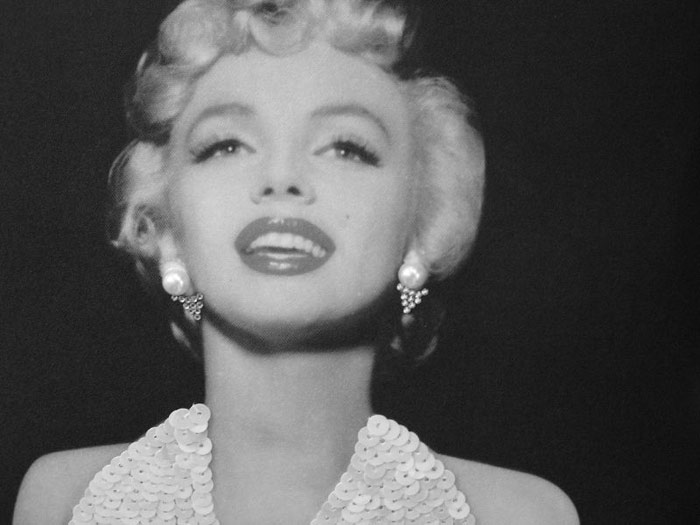 Five different shades of lipstick and gloss were used to contour her lips, using darker reds at the edges fading into lighter shades. Vaseline was used both as a moisturizing base before foundation and as a highlighter on her cheeks and brow. Vaseline or coconut oil was also used on the eyelids to create shiny lids. To add depth to her eyes white eye shadow was blended on the lids to the brow bone. A combination of eyeliners was applied to her upper lids to extend the lash line with a white triangle at the outer corner of the eye to make her eyes bigger. False eyelashes were cut in half and applied to the outer edges of the eyes. Her brows were shaped into an arch to reduce the width of her face. Pink blusher was tapped on to her nose to create a shorter, more defined-looking nose.
Still Relevant Today
Over the decades Marilyn has inspired numerous books, films and songs as well as many artists and fashion styles. Celebrities have imitated her over the years, like Madonna, Christina Aguilera and Lady Gaga which sparked revivals of Marilyn's glamorous style.
Artists have continued to use her as a muse, including the colourful Andy Warhol prints. Marilyn is also still used in modern products and advertising. For example, a commercial by J'Adore Dior in 2011 featured a computer-generated image of Marilyn, Grace Kelly and Marlene Dietrich alongside Charlize Theron. The iGaming industry has even immortalised Marilyn in her own slot game designed as a reproduction of her sidewalk star on Hollywood's Walk of Fame. This online slot game inspired by Marilyn has her appearing on the reels in classic poses. In this 20-line slot machine, players can get a Hollywood 'backstage bonus' which brings them to the star's dressing room with pictures of Marilyn in different styles and her beauty palette.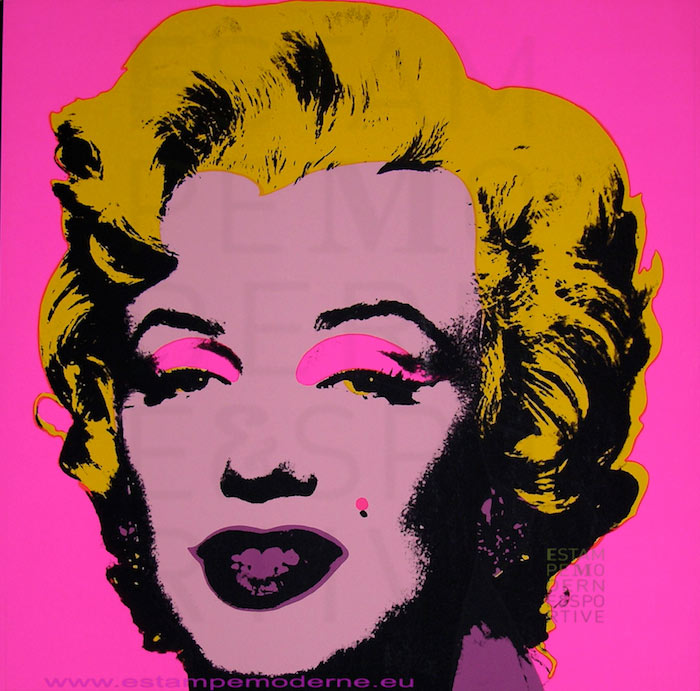 Her belongings, especially journals, clothes and jewellery, are still sought-after items. Only last year the Crystal-encrusted gown Marilyn wore when she sang 'Happy Birthday' to JFK sold for a record-breaking $4.8 million. In 2014 it was reported that Marilyn Monroe earned $17 million in the previous 12 months even though she was dead.
What is it about Marilyn?
There are so many reasons why Marilyn is still relevant in the 21st century and people relate to her. Her tragic story that allows her to live forever young and beautiful. The complex and misunderstood public figure that continues to intrigue people. Her distinctive style and striking beauty. That classic hourglass figure that many women identify with and men adore. Her memorable performances in iconic films. Her strength of character and drive to succeed in a male-dominant world. Whatever the reason it is undeniable that she is a legend who continues to capture the hearts and minds of new generations.