Hollywood actress Lindsay Lohan emulates Marilyn Monroe on the August 2009 cover of Vogue Espana. "The shoot went great," Lindsay said. "The photographer was organized as if it was a movie, and helped get me into character, looking out onto the Hollywood Hill and dressed as Marilyn Monroe."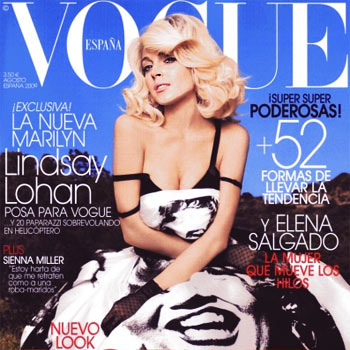 Captured by photographer Alix Malka Lindsay Lohan is posing in black and red gowns, as well as Dolce & Gabbana black and white puffy dress with a Monroe-image on it and a sexy black corset.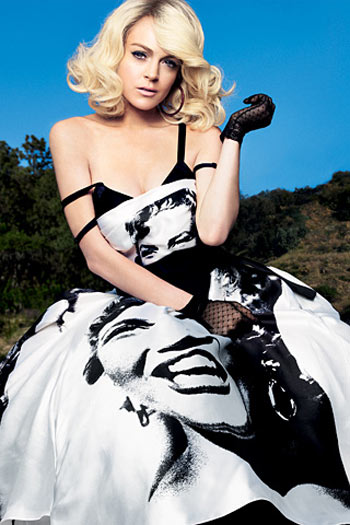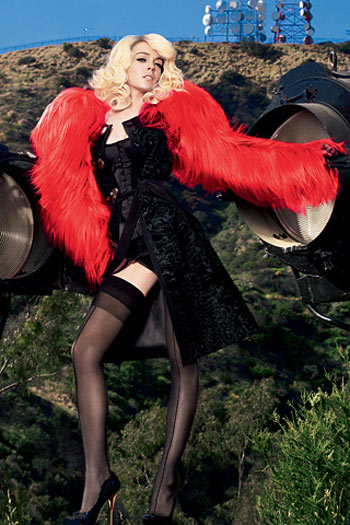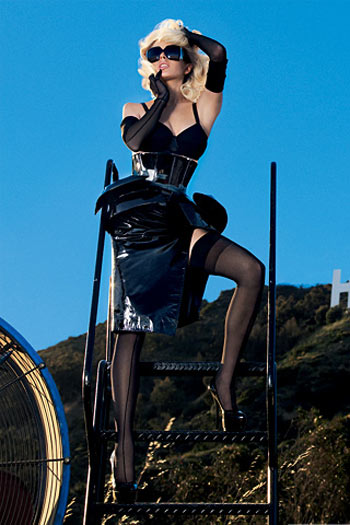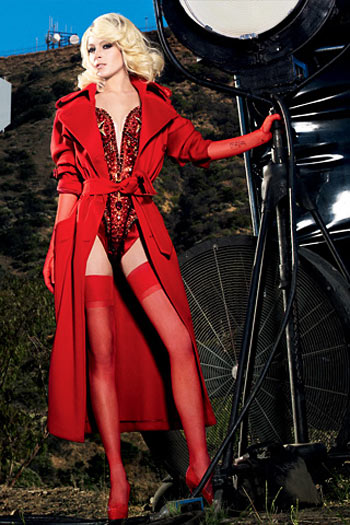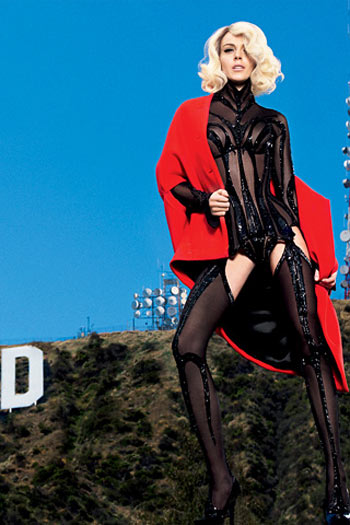 Source of the image: amygrindhouse.com.