Dying your hair grey seems to become a new trend. No sooner had the fashion magazines covered the latest Chanel Spring 2010 Couture Show featuring grey-haired models who wowed the fashion community than Kate Moss was spotted having streaks of grey in her hair.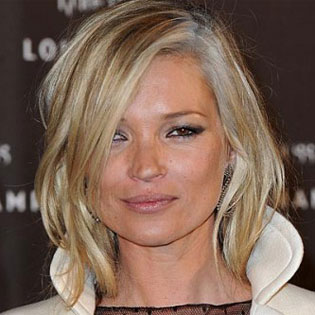 Kate Moss didn't go grey, apparently. She is just 36, however, for a fashion model that's probably the age close to retirement. Kate is simply keeping abreast with the latest color trends, which are grey, silver and ash-grey.
Some fashion critics predict blue and pink hair as a trend, so we've got to be ready for another twist.
As for gorgeous Kate, her silvery strips look quite nice against her streaked blond hair. So do you feel like dying your hair grey?
Source of the image: popcrunch.com.