Jennifer Love Hewitt knows that love is fickle only too well. It seems her latest boyfriend Alex Beh has become an ex.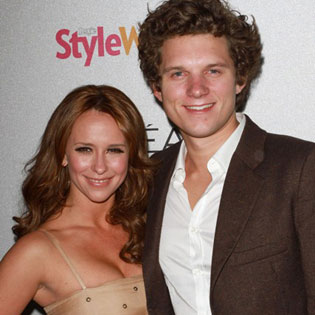 Hewitt got together with writer, actor and director Alex Beh last summer, four months after her relationship with Jamie Kennedy, her costar in Ghost Whisperer, hit the rocks. It was all right for the 32-year-old actress and her colleague beau in winter, when Hewitt was bragging about her boyfriend giving her flowers every day. "He'll either give me a bouquet, or handpick one," she told Us Weekly at a fashion event in the Big Apple. "So sweet!"
In a conversation with Ellen DeGeneres the author of a book on relationships confessed that she was keeping tabs on as many as three Tiffany engagement rings which she would like to be given – in case anyone had a mind to buy her a ring. She explained that she wanted to spare a guy the embarrassment of getting a ring that she won't like.
It's a question whether she was speaking in general or had Beh in mind – yet in a couple of months she and Beh stopped seeing each other. The actress's rep confirmed to Us Weekly that they are no longer together.
An inside source told the magazine that Hewitt wasn't sobbing over the split.
Source of the image: Bittenandbound.