Sooner or later a role like this is bound to crop up in the career of any actress. The script will require her taking off almost – or even all – of her clothes. There are quite a few people in the movie industry who actually believe it to be an intrinsic part of an actress's work, and an actress should not shirk revealing her curvy parts on the screen.
But actresses do not always see eye to eye with producers when it comes to shedding clothes. Some of them take it as a sort of occupational hazard that is a natural thing as long as it is really purposeful, and are ready to commit themselves whenever it becomes necessary. There are those who did it once and then decided they would never agree to it in future.
Then again, there are actresses who refuse flatly to undress for the film – whatever the script or the payment may be. They just won't do it. They don't see filming as a good enough reason to show their bodies. This article deals with the actresses that never bare themselves, take it or leave it.
Although in some cases the refusal could damage their careers, they feel strongly about getting undressed for reasons of their own. Being so gorgeous and appealing that we do sometimes wish they would reveal their beauty, nevertheless they prefer to maintain their dignity.
Of course everything changes, and the Hollywood history knows ladies who, having refused to for a long time, eventually played in the nude (Reese Witherspoon and Cameron Diaz are the names that spring to mind), so it may transpire that these actresses will also have a change of heart some day… But as of now they are adamant.
Hilary Duff
Teen idol Hilary Duff's past was rather motley, the reason why she wants to have no truck with movies with nude scenes. She explains that she wants to leave the wild oats in her youth behind, and her past might be evoked by her participation in hot episodes. Furthermore, Duff believes her agreement to film in the buff could turn some of her fans away. So, there's no chance in the nearest future of our feasting the eyes on her wonderful body – a pity, but while Duff sticks to her rules, we should understand her undoubtedly worthy motives.
Jessica Simpson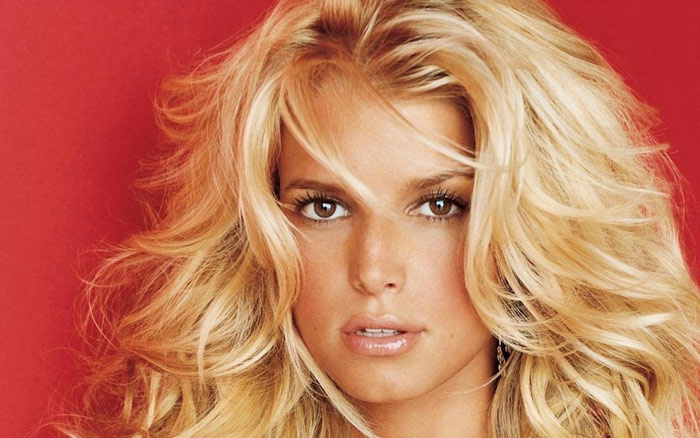 Ever since her debut in 1999 Jessica Simpson has been immensely popular, turning out hit after hit, later appearing on the screen first in a reality show which she put together with her then husband Nick Lachey as well as in a number of movies. Simpson seems to be able to do everything – except undress for a part. She is totally uninterested in showing her assets and was heard to say she wouldn't take her clothes off even if she was promised an Oscar for that. However sorry we could be, no expectations from this beauty.
Anna Kendrick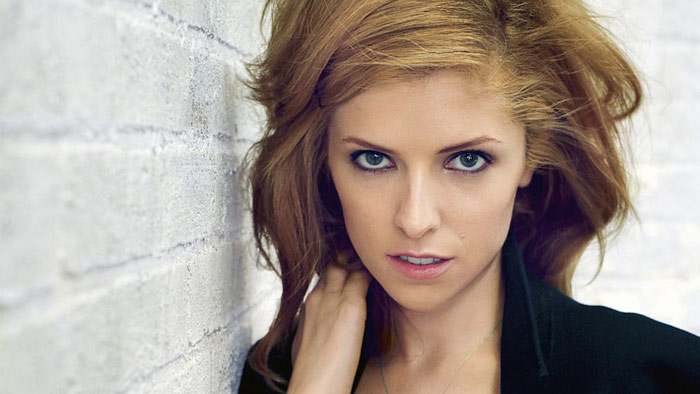 One of the Twilight saga stars, Kendrick is also known for her other numerous successful roles (like in Pitch Perfect). She is very firm in her unwillingness to appear bare on a movie, whatever the price. Whoever saw her naked, it must have been in the real life and not due to a carefully chosen film. Kendrick accentuated that she would never look down her nose on those who go nude when the script requires it, but will not accept such a part for herself.
Blake Lively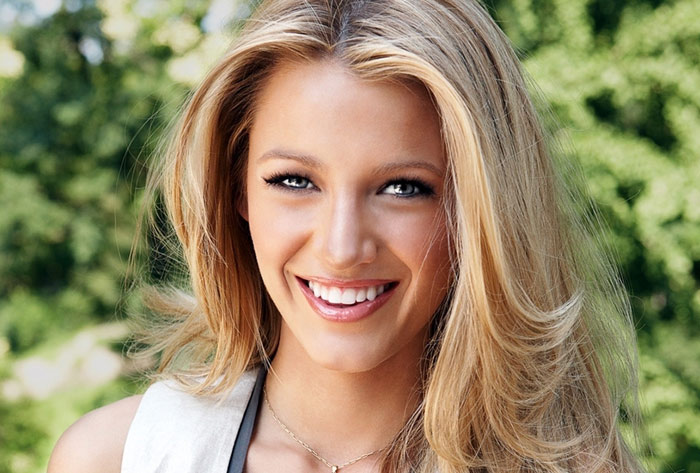 A talented teen grown into a talented actress, Blake Lively is also known as a celebrity homemaker. Since she is a fan of Martha Stewart, you will easily guess that she isn't the one to shed clothes unblinkingly for a bed scene in a movie (nor, probably, even in the privacy of her home – there would be little surprise if it became known that her hubby Ryan Reynolds doesn't see her naked very often). If anyone is ever going to change her mind about onscreen undressing, it will not be Lively. She has never been seen in anything very revealing, either.
Megan Fox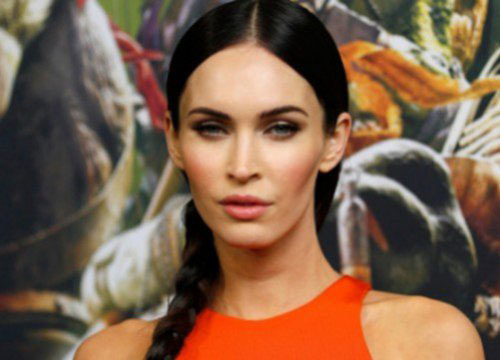 Now, it wasn't if Megan Fox was striving to maintain a chaste reputation – if the Maxim and HFM star isn't a sex symbol, who is? Yet, whatever the movie, Fox hasn't shown much flesh so far, and it doesn't look like she will soon. Some fans would surely think better of her for that, for it would add to her hot image in a way, and it won't look so much like a sudden 180 degrees turn, but it's nix for the present anyway.
Jessica Alba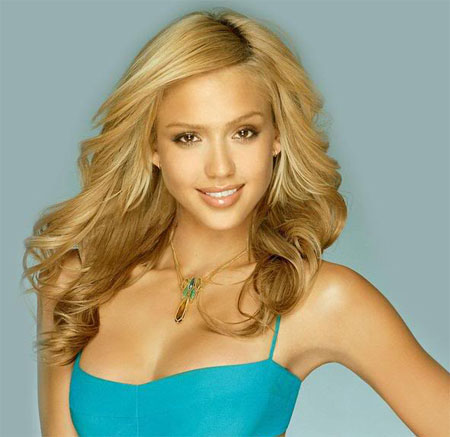 Jessica Alba's career spans more than 20 years of stardom, and she has duly earned the reputation of a sexy and beautiful actress, one who would greatly please the male population if she began to undress on the big screen. Yet Alba is unwilling, claiming that she has strong reservations about her family members seeing her in her birthday suit. It would be hard for her to face them afterwards. Although it's a pity that she take it so, we can recognize that Alba takes pains to maintain her reputation.
Mandy Moore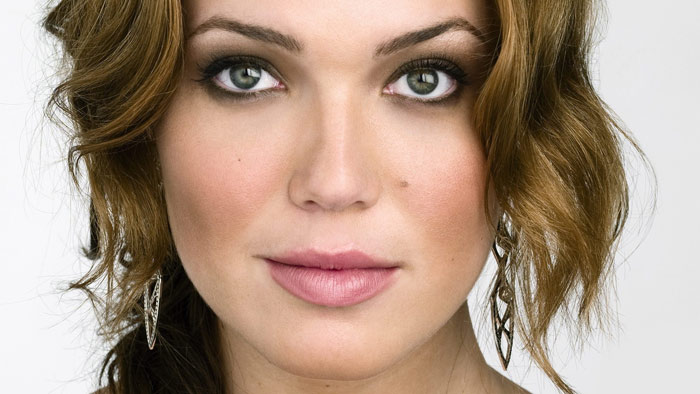 Another girl who minds her dignity is Mandy Moore whose reputation stays unblemished. Having launched her singing career, Moore took to acting and acquitted herself well in a number of films. According to her, the idea of being shot naked in a movie isn't that repugnant to her, but she feels she won't be able to walk along the street knowing that all those people around must have seen her with no clothes on. We have to agree it's a sensible way of thinking, even though it's a bit disappointing.
Emma Roberts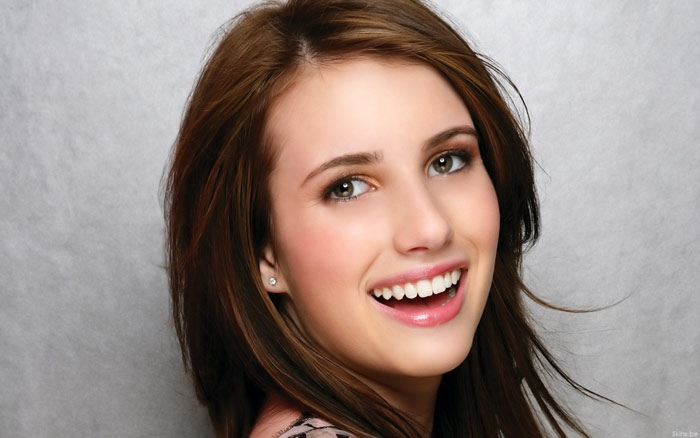 A true born actress, Emma Roberts proved it when she was 9 by her performance in Blow. Now she is 24, and very sure that she is not going to take off her clothes in front of the camera. Roberts is of the opinion that undressing is tasteless, and tickling the viewers' imagination should be more exciting than showing it all (as it is, many males would disagree with that!). So – unless she changes her mind over the years – men will have to curb their tasteless wishes.
Mila Kunis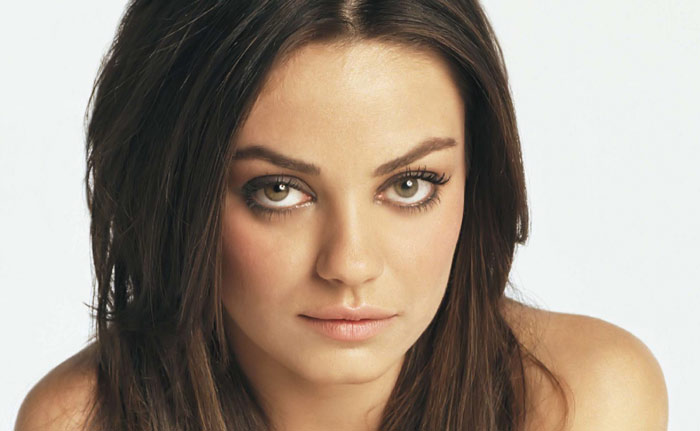 Since her appearance on That 70's Show (where she played alongside her husband Ashton Kutcher), Kunis has resolutely walked all the way to stardom. She isn't above showing a stretch of bare skin now and then, but it's still a long way towards seeing her naked, which we haven't. However, we have something to look forward to, since Kunis is reported to have said she could undress if Ashton conceded to it. With Kutcher being what we remember him to be at the time of his marriage to Demi Moore, don't give up hoping!
Jennifer Garner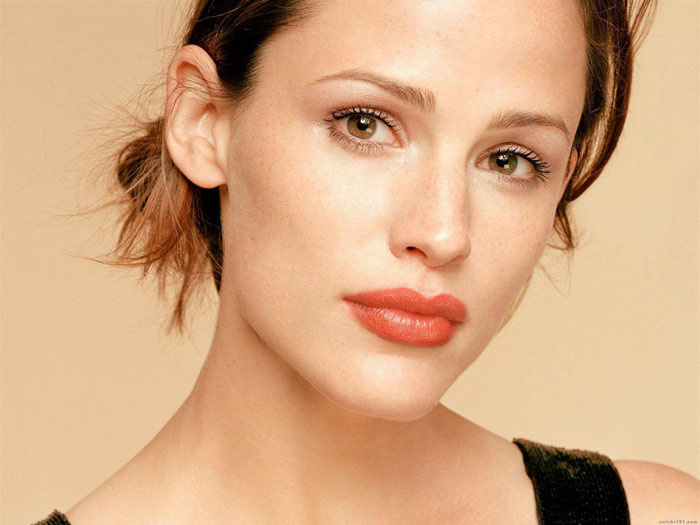 Having lived down the high profile divorce from her ex Ben Affleck and being a mother, Garner is on the wrong side of 40ies and no longer a hard-working actress she used to be. Hardly interested in raking in money on such risqué propositions as playing in the nude, Garner should be out of the nudity market by now, leaving us only to gloat at her beauty in the wonderful movies she starred in some time ago. If she ever considers such an appearance, she must be sure it will delight lots of men who admire her great looks.