If you are a fitness enthusiast who is thinking of buying the most effective fitness equipment for your gym or home gym, then the two machines which you must definitely consider are Nordictrack treadmill and Nordictrack elliptical. Both these machines are not only very efficient at helping you burn calories but also enable you to tone your muscles, burn calories and lose weight. If you are considering buying any of these two, then you must do a proper comparison between them. To help you out with this, the following are some points of comparison between the two.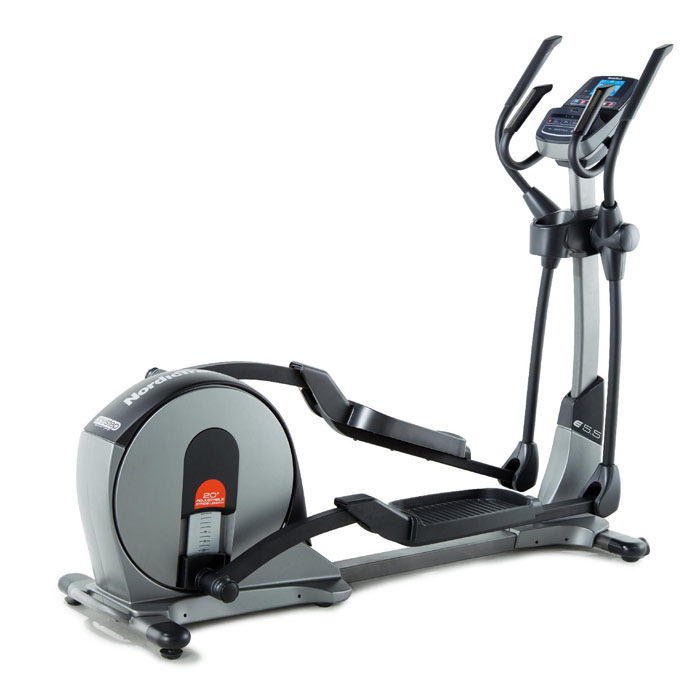 Nordictrack Elliptical
This is one of the most amazing elliptical machines in the world. It is packed with superb features and is available at a mid-range price. It comes with a full color touch screen Android browser which is connected to the internet so that you can play games, check your mail and listen to music as you workout. Also, this elliptical machine features iFit technology which comprises of two features that are customized workout programs and Google Maps. These features collectively help you to meet your fitness goals with ease and by virtually running the world. In this elliptical, you also get the option of changing the incline or decline. Some of the other features supported by it include speakers with MP3 input, adjustable foot pedals, quality control, FreeStride trainer feature and many more. Nordictrack elliptical is a budget friendly choice loaded with impressive features and is one machine which can surely help you make the most of your workout.
Nordictrack Treadmill
Nordictrack treadmill too is a wonderful product just like the elliptical and is packed with similar functionalities. It too offers the iFit technology that includes Google maps and customized workout programs according to your personal fitness goals. This machine has a brilliant touch screen display whose size varies between 7 inches and 10 inches depending upon the model and can be used to run Google maps, browse the internet and listen to music. This product has a very large running space as well as a powerful motor. It too comes with a sound system and a cooling fan that adjusts according to your level of exertion.
When it comes to the differences between the two, where on one hand an elliptical is a low impact machine, Nordictrack treadmill is a high impact machine. This means that the perceived exertion and effort on an elliptical is less than the treadmill. This means that you can lose the same amount of calories on an elliptical as on a treadmill but with lesser hard work. The Nordictrack treadmill tones the leg muscles including hamstring, glutes and others but the Nordictrack elliptical provides both an upper body workout as well as a lower body workout. On the treadmill, you can adjust your speed, incline and resistance whereas on the elliptical, you can only adjust the incline and resistance. So which one of these two will you pick?