All women take certain decisions every day, and it does not matter if they do it consciously or at the subconscious level, without making any effort. Nevertheless, sometimes we have to suffer for hours or even days before making the right choice.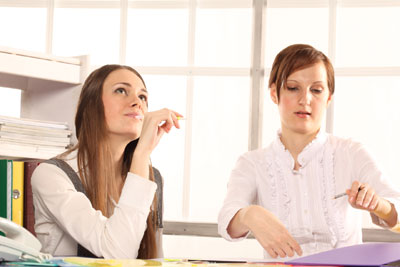 However, the lady still has to stop and choose one thing. And then the question arises, why she chose that. Which factors influence the process of decision-making? Scientists believe that it depends on maintaining control, which is adapted and is activated in certain areas of the brain.
Anything that a woman does suggests making a choice, even if she does not think about it. If one analyzes everything, it is easy to get a mental disorder. For example, no one thinks about which foot to move first when making a step. Sometimes ladies take choices for granted and neither attach more importance to them nor give them special attention. John Delgado of the University of California claims it is true, and unconscious choices can often be justified.
There has been an experiment involving both men and women of different ages. The computer screen displayed two things, and the participants had to choose one of them. Sometimes, selecting was done unconsciously, and the participants were unable to define why their decision was like that. According to the experts, the issue also involves the social aspect as an important one because the decision is closely linked to psychological well-being. Mental disorders are the result of a long and torturous mental activity associated with finding the correct answer to any question.
Source of the image: Photl.