People with fallen arches may have one or both feet flat on the ground. Although the condition has got no specific symptoms, it may result in unevenly wearing of shoes more specifically on one side. In addition, such people may end up wearing out shoes more quickly than usual due to the considerable pain condition that can increase upon prolonged activities. However, flat feet condition can be painless to the majority of the affected people. For this reason, using the right footwear will be the considerable remedy for flat footed people. Choose the well-fitting shoes that can provide the finest hold up to the arches. This can be helpful in lessening discomfort and pain experienced with the flat-footedness condition. Furthermore, it is important to review the footwear's technical specifications to ensure that they provide stability and control needed.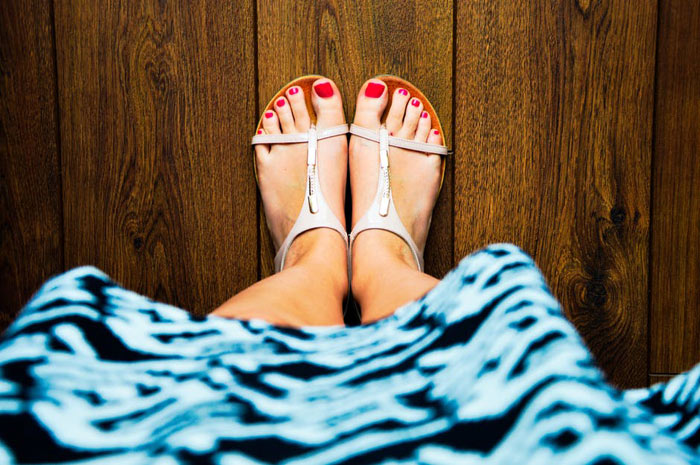 Although there are various types of footwear for exercise or for running or walking, one should always consider tips before buying a pair. Here are a few tips for purchasing a pair of walking shoes.
1. Sandals With Arch Support May Be One of The Best Choices
Arch support sandals are considered to be among the best shoes for flat-footed people. Due to the arch support built in these sandals, they are supportive enough for your feet than ordinary shoes. Give them a try and find out how amazing they are.
2. You Can Also Go For Propet Men's Stability Walker Sneakers
These types of shoes are very comforting. They are designed to provide comfort to those suffering from flat feet. These sneakers also come with synthetic soles that help them maintain traction. The D–ring lacing system in these shoes helps in providing additional support to the foot by ensuring that the shoes are properly laced. In addition, the sneakers are incorporated with molded midsoles which are very supportive to the arches of the feet. This adds comfort to the shoes making them more stable.
3. Don't Forget ASICS GT 1000 5 Shoes For Flat Feet
This is one of the classy models for both women and men seen on bestwalkingfeet.com. They are specifically designed for people with flat feet to provide them with maximum comfort while undertaking their duties. Presence of the upper mesh and internal liner facilitates breathability and moisture absorption. Moreover, the shoes are also fashionable due to their multiple eye-catching colors and synthetic cross design. Due to their substantial arch support, they provide pain – free protection and endless comfort. Hence, when put on, they always create a smoother glide from the heel to the toe.
4. The New balance 928v3 Walking Motion Control Shoes
For any foot problem, New Balance 928 walking shoes may also be one of your ultimate choices. These types of shoes are generally meant for everyday walking or fitness walking. They are good at providing enough support and cushioning for flat feet. These shoes can also accommodate other problems such as orthotics and arthritis.
5. Also, Don't Miss Orthopedic Shoes
If you cannot tolerate stiffness, then orthopedic shoes could be another option for you. These shoes have proper arch support and a firm heel counter. However, it will be wise to test them out for comfortability before purchasing them. In addition, consider purchasing shoes with removable insoles that can be replaced with the arch support one.
In conclusion, wearing shoes without a proper support such as high heels and clogs are not suitable for flat–footed people. For this reason, always consider choosing the right shoes that can provide more comfort and support to the feet. This will help in alleviating pain associated with flat feet.