The motto of the new social network Boobstagram can be interpreted as it is good to show your boobs on the Internet, and it is even better to show them to a doctor.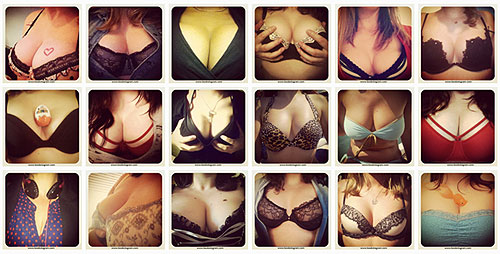 Two French entrepreneurs have opened a new social network called Boobstagram. This network makes a repost from the original Instagram network, which shows a woman's boobs in a bra. As the French say, in such a way they want to draw attention to the fight against breast cancer.
The network has collected more than 24 thousand images of women's busts. The creators of Boobstagram say honestly that they are not surgeons or oncologists, but they may contribute to the prevention of breast cancer through the publication of photographs.
The page of this network has already appeared on Facebook and collected five thousand "likes" and comments like "Now it will cost $1 billion, Mark."
It is worth mentioning that the Facebook social network has recently announced the purchase of a mobile application of Instagram for $1 billion.