Women who suffer from excess weight or obesity are more likely to develop asthma. Moreover, having a normal weight but a large waist greatly increases the risk for developing asthma.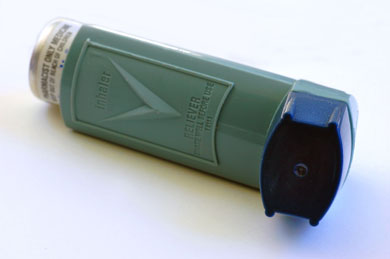 Northern California Cancer Center study found that bigger women were much more likely to suffer from asthma than women at a healthy weight with major risk factor being a waist size. Having a waist size more than 34 inches (88 centimeters) greatly increases the risk for asthma.
In her interview to Reuters Health, Julia Von Behren told that obesity made asthma symptoms more severe. Among 88,304 women involved in the study, those who suffered from obesity were more likely to receive emergency care due to asthma.
Overall, about 13 percent of the women suffered from obesity, having a body mass index (BMI) of 30. Another 1.5 percent were severely obese, having BMI of 40. BMI is an accepted measure for gauging a person's weight.
Any degree of obesity – whether it was modest or severe – was associated with having asthma. In addition, women who were not obese but had a large waist size were still at greater risk of having asthma. These findings worried researchers, given that majority of Americans are now overweight or obese.
The complete study is published in Thorax Moreover.
Source of the image: sxc.hu/profile/buzzybee.