A couple of new generation computed tomography scanners have been installed in hospitals in the UK. Advanced innovation tops previous models in terms of examination speed and safety.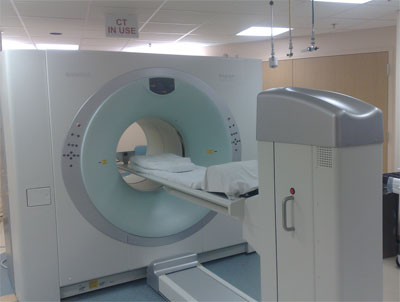 If scanning took a few minutes previously, which was hard for seriously ill patients to endure, the new CT scanner needs one second to scan your chest, 10 seconds for overall body and quarter of a second to examine your heart. Moreover, scientists managed to reduce radiation emissions from the CT scanner, which makes examination safer.
The CT scanner can create not only linear but also 3-D images of organs and tissues and can be applied in areas not common for computed tomography such as vascular moles detection, which is crucial for the assessment of the risk of heart attack or stroke.
Unfortunately, due to their high price, new CT scanners are available in just a couple of hospitals in the UK and the US.
Source of the image: flickr.com/photos/joncallas.