Scars form as a result of injuries to the skin. During the healing process, a fibrous tissue commonly referred to as scar tissue, forms over the damaged areas to help heal and protect it. There are also many causes of scarring – from insect bites, stretch marks, to acne scars and surgery scars. What they have in common is the effect they have in marring the skin. Below, you will find several natural ways to help eradicate the scars from the skin. Today, there is no surefire remedy for scars, but the techniques described below can be used to lighten the scars, to minimize their effect on the body, and to improve on the overall skin health of the affected area.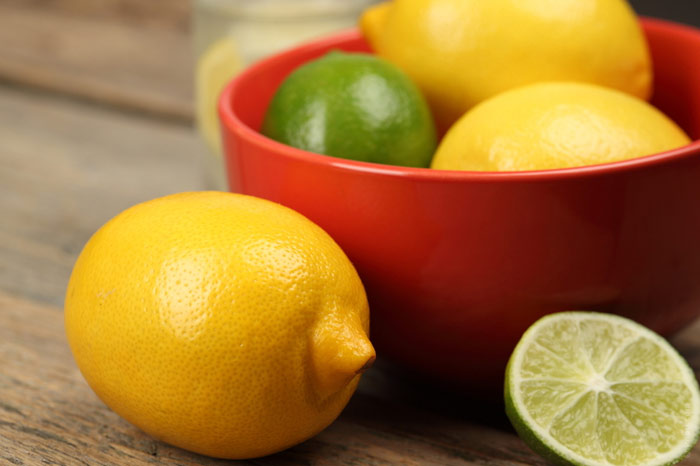 Lemon Juice
Lemon juice has two components that help rejuvenate and regenerate the skin: alpha hydroxyl acids (AHA) and vitamin C. AHA heal the skin, and help in the removal of dead skin cells, while vitamin C helps in repairing damaged skin. Apply freshly squeezed organic lemon juice directly on the scars, at least once a day. Lemon juice can have a strong effect on sensitive skin and should be diluted with water or olive oil to ensure the skin doesn't get brittle. Lemon has bleaching properties and helps lighten the scars, but it makes the skin more sensitive to UV light. Avoid sunlight until the lemon juice has been washed off, about half an hour after applying it.
Aloe Vera Gel
Aloe Vera gel can come in two forms – natural, obtained directly from the leaves, and store bought creams and gels. Before you finalize any cream, I recommend you to go through Amazaon and Ebay reviews or any trusted Scar cream review site like Scarremovalcream.co. Natural Aloe Vera gel is a lot more effective. Just break off the leaf coverage and rub the leaf on the skin. Aloe Vera gel has healing properties, and has both anti-inflammatory and antibacterial effects on the skin. It calms the skin, reduces redness and other pigmentation, and improves the overall skin texture and elasticity. Aloe Vera shouldn't be applied to raw wounds. Aloe Vera can be used up to three times a day, though using it in the morning and the evening is normally enough. It should be washed off after half an hour.
Cucumber Paste
Cucumbers have a very calming effect on the skin, and they also make it softer and improve upon the skin's elasticity. Cucumbers can be used in thin slices applied on the skin affected with scars, but cucumber paste is a lot more effective. Cucumber paste is very easy to make – just blend several slices of cucumber (seeds removed) with a few mint leaves and an egg white. Cucumber is perfect for sensitive skin, while the mint has an anti-inflammatory effect. Egg whites are also used to help regenerate scars. The past should stay on the skin for 20 minutes, and washed off with cold water.
Raw Honey
Honey is a natural moisturizer, has antibacterial properties, and is very effective in removing scars. Honey helps promote skin cell growth, and can be used on wounds – even before the scars have formed. It can be used constantly, and even left on the skin overnight for maximum effect, or at the very least, should be applied on the skin twice daily. After a while, the scars will start to fade. Honey is very effective when used together with lemon, or other essential oils.
Essential Oils
Natural or distilled oils can also help in scar treatments. Most commonly used oils are coconut, rosehip seed, tea tree, and olive oil.
Coconut oil contains vitamin E, which is highly effective in scar tissue treatment as it prevents the scar tissue to expand.
Rosehip seed oil is the most common ingredient in scar creams and other beauty products. It can be applied directly on the skin.
Olive oil is a great moisturizer, and helps improve the damaged skin. It has healing properties and makes the skin more elastic and prevents future scarring.
Tea tree oil is not only effective in healing the skin, it also reduces blemishes and other pigmentations that often accompany scars. Tea tree oil must be diluted before use as it can have a really strong effect on the skin.