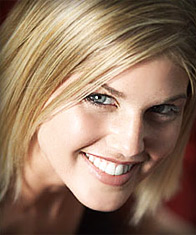 In everyday reality we have to communicate with a variety of people. And sometimes that communication is not about feeling good vibes. Occasionally, due to several reasons we have to discuss things that are unpleasant to talk about or to put up with negative remarks. Negative information embodies a great amount of destructive energy that might have a bad effect on our overall health, feelings and self-evaluation. Receiving negative information daily could eventually turn a successful and self-confident person into an insecure loser.
How to Ward off Negative Energy?
When you engage in a conflict conversation, try to take it as no more than a part of your job routine. Don't take close to heart what your interlocutor is saying. Do not let any problem overwhelm you, or affect your life in a negative way.
Use your Imagination
Having lively imagination will make it easier to take advantage of the so called waterfall technique or the wall technique. Just imagine a mighty waterfall or a massive door emerging between you and your interlocutor to protect you from the negative.
Shopping Therapy
Using shopping as therapy will make it possible to divert your mind from gloomy thoughts and lift your spirit. In search of knick-knackeries we are recovering gradually, therefore, we release our mind from anxiety.
Enjoy Nature
If you can't go to the country for the weekend, walk in the park to enjoy the nature and get some fresh air. The nature will soon make you relax and look on the bright side of life.
Other Stress Relief Tips
Give your hairdresser plenty of rope for creating your new image that will certainly invoke nothing but positive emotions.
There is no better way to attain serenity of mind and to loosen up than hanging out with people we really cherish.
Healthy sleep is the best remedy for the stress provoked by negative conversation. Sleep is what really helps us to fell better.
Make yourself an aroma bath. Aroma oils have a good soothing effect.
Sweat your negative emotions away in a gym. Exercise until a pleasant sensation of weariness.
Source of the image: tips4dentalcare.com.