The nutritionists from the United States issued a statement that cauliflower is the most useful for health among all the vegetables as it contains almost all the human body vitamins and minerals.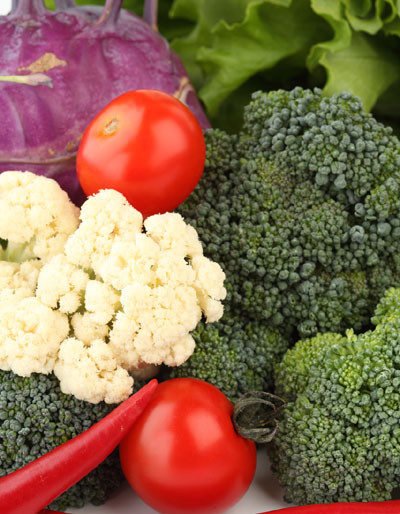 This invaluable vegetable is notable for the fact that it is well-absorbed by the body. According to the nutritionists, 50 g of cauliflower contain a daily rate of one of the most powerful antioxidants – vitamin C. The vegetable also contains an abundance of vitamin A, which is necessary for eyesight and skin. B vitamins, contained in cabbage, strengthen the cardiovascular system of the body and the nervous system.
Cauliflower contains magnesium, iron and many minerals. The vegetable contains malic and citric acid.
The specialists recommend using this unique vegetable to treat diseases of the intestine, liver, gall bladder, and it will be useful in case of obesity. This kind of cabbage strengthens blood vessels and removes cholesterol, which is an excellent prevention of serious diseases such as heart ache, stroke, and heart attack.
It should be noted that cauliflower is an indispensable vegetable diet for children. In particular, one keeps to this diet when having problems related to the functioning of the large intestine. Cauliflower, among other things, is characterized by a high content of useful vegetable protein, which is the most important building material for the rapidly growing bodies.