Jean-Claude Mas, the founder of the French Poly Prothese Implant (PIP) company, which remains at the center of an international scandal involving the use of low-quality silicone in breast implants, admitted his guilt. He also believes that the recommendation to remove the implants is criminal.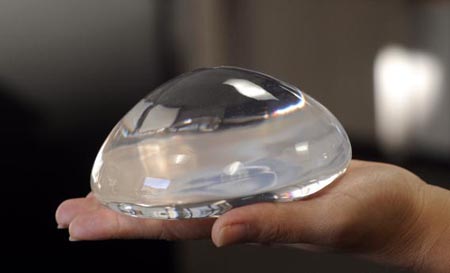 The scandal erupted in December last year, as Reuters reports, when the French Ministry of Health recommended the women, who had undergone a surgery for breast correction and had the implants manufactured by PIP, to remove them. The cause of the scandal was the death of a Frenchwoman, who had been a client of PIP and died of cancer in 2011.
In a brief provocative interview to RTL radio, Jean-Claude Mas confirmed the thing he had never denied: self-made silicone gel had not been approved by regulatory authorities and was not "medical". He also ridiculed the idea that its use was a major health threat.
In his expressive interview, Mas said that there was no "medical and scientific evidence" which would confirm that the PIP gel, used to fill the prosthesis, was toxic. Moreover, Mas' claims have a definite addressee – the French health minister Xavier Bertrand, who has promised to cover the cost of replacing implants to help the women, who were operated after breast cancer. Jean-Claude Mas believes that Bertrand's initiative to reimburse damages to the patients (a consultation plus the replacement of prostheses) is criminal. According to him, there is no need to pay where there is no real risk of the operation.
Answering a question about the ingredients that were used to create the PIP silicone gel, Mas gave a strange answer, saying that the chemical product could be used to create a lot of things. He is likely to consider women's breasts one of these "things".
Great Britain, Brazil and Argentina are the countries where the implants with the PIP gel have been sold, but they do not share the recommendations of France.