The beginning of a year is the best time for various changes, including nutrition. You can take into account 9 simple rules, and in a short period of time you will get used to eating correctly.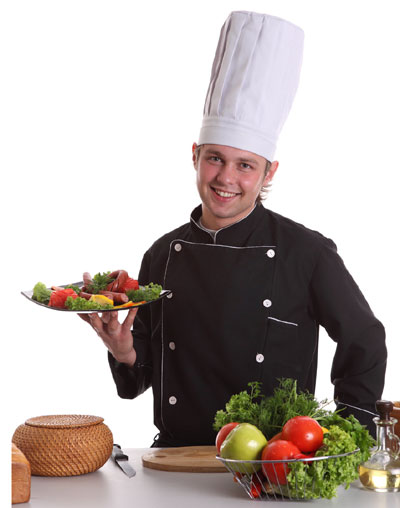 Do not endure hunger for a long time
You should have a meal only when you feel hungry, and not when you are invited to sit down to table – it is quite logical. However, one should not endure hunger for more than 20 minutes. On completion of this period of time, you can no longer control yourselves snatching everything you find close at hand – sweets, sandwiches or fast food. Moreover, if a person is very hungry, he/she can eat much more than the usual rate. A good interval between substantial meals should not exceed 5 hours. Between the meals do not forget about "snacks" – a glass of yoghurt or an apple will help your metabolism to function without fail. We have already written about the research proving that the women who drink a glass of water or eat an apple an hour before their meal consume 200 calories less.
Learn to mix the products
Some products cannot be combined because they can cause flatulence. For instance, it is absolutely impossible to have grapes, cabbage and milk during one meal – they intensify the processes of fermentation in the intestines. Moreover, if to mix sour products (cranberry, tomatoes etc.) with alkaline products (milk), the risk of having disordered stomach will be rather big. Other mixtures of products will inevitably lead to extra centimeters in your waist. It primarily concerns the combinations of fats and carbohydrates. For example, a sandwich with bacon or a pastry and a cup of coffee with cream will surely turn into fats and will be deposited in the least suitable places.
Some kinds of fruit, such as pomegranate, grapefruit cowberries or shaddock, will mix with meat and vegetable dishes in a good way because gastric juices of the same acidity are needed to digest these products. You can surely add these "dessert" ingredients to the main course dishes.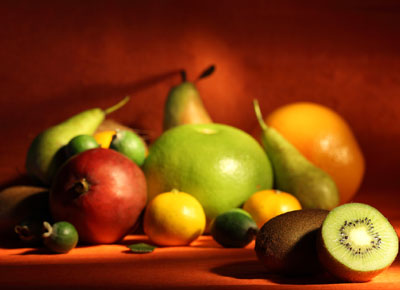 Choose drinks correctly
It is very important to make a correct choice of what you are going to drink. For example, such drinks as tea, coffee, fruit drink, compote, and juice cannot be mixed with food. The maximum of what you can have is a simple dessert like fruit jelly, pastila (a Russian dessert dish) or dark chocolate. In other cases, the drinks are to be taken half an hour before eating of 1-1,5 hours after the meal. As for alcohol, if you drink wine during the meal, it should be diluted with 1/3 water, and the spirits should be taken closer to the end of your meal, as a digestive.
Chew the food carefully
To begin with, it will be much easier for your stomach to cope with well-chewed food. Moreover, those who eat slowly, have fewer chances to gain excess weight. Our brain receives the satiety signal only 20 minutes after the beginning of the meal. While a slow eater is chewing what he has only once put in his fork, the faster one will deliver three of them into his mouth! Thus, if you eat slowly, you will never eat extra food and will not gain extra calories. And the good old rule about "leaving the table with a slight feeling of hunger" has not been canceled yet.
Use dessert plates
Firstly, you cannot put a huge amount of food onto a small plate. Secondly, psychologically you will find the food on your plate to be enough. Finally, you will have to make extra movements of your body to add something tasty. Using a bigger plate, you run the risk of eating everything that can be placed on it. Thus, instead of a usual plate you can use a dessert one, and you will eat 20% less than your usual norm.
Do not console your stress with food
Against the background of emotional concerns, it is next to impossible to control anything that is why you might get extra calories during the meal. Moreover, when having a stress, the organism is unable to choose healthy food like a sandwich with wholegrain bread and a boiled brisket. Instead you want your hands to grasp a bar of chocolate or a pastry with cream. Such choice is usually motivated by a big amount of hydrocortisone. In order to get rid of this bad habit, try not to have hunger. And, of course, you should learn to find pleasure not only in eating.
Do not watch TV while eating
During a meal it is important to concentrate merely on eating that is why you should switch off your TV, close the magazine and postpone the hot discussion of news until you finish the meal. Any outer irritants divert our attention from food and make us eat more than needed. It is very important to listen to your body: while being hungry, you feel the bright and juicy taste of the food. When satiety comes, food becomes practically tasteless. It is a signal for you to stop eating.
Choose the right dessert
If you dream of a slim and neat figure, you should better refuse eating desserts. But if the desire to give yourself a tasty treat is strong, postpone the time of having dessert till an hour or an hour and a half after the main course. It concerns fruit as well. The reason is that in order to digest meat and fruit products the digestive system has to make completely different efforts and use different sets of ferments.
Fruit must be better eaten before 6.00 p.m. They give energy before this time and cause excessive fermentation after it, accumulating on the sides.
Learn to know if you are full
Unfortunately, many people have completely wrong nutrition. They keep chewing something all the time feeling neither hunger nor satiety. Others do not eat anything the whole day long, and then they pounce on the food. Everyone remembers the rule about leaving the table with a slight feeling of hunger, but few people use it effectively in reality. Partly, it happens because they are guided by their messmates or the amount of food in the plate.
Source of the image: Photl.