The Win button (aka Flag, MOD4, and Meta) has existed on keyboards since 1994 – almost twenty years! Since then, Microsoft OS has had five or even six versions, and with each of them the list of the Win key functions extended.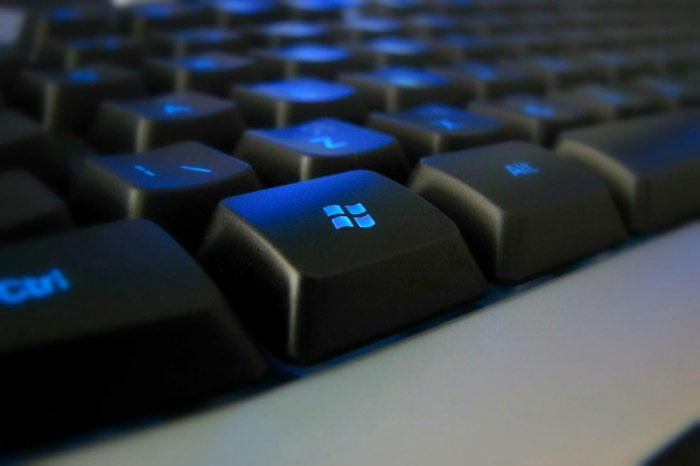 Here is a short list of the most useful functions:
Win + L – quickly lock your computer;
Win + «+» / Win + «-» – screen magnifier: zoom in / zoom out;
Win +1, 2, 3 etc. – running the programs indicated on the taskbar;
Win + E – starts Explorer with the open window "My Computer";
Win + Up – stretch the window to full screen;
Win + down – on the contrary, reduce or minimize the window;
Win, forward, forward , R – restart. This generally works even when the computer hangs;
Win + H – switching the current window to the full-screen mode;
Win + I – the opposite of the previous action;
Win + Shift + arrow – moving the current window to another screen;
Win + D – minimize all windows and display the desktop;
Win + F – run the search window;
Win + G – gradual transition to mini-applications;
Win + M – minimize the current window;
Win + R – open the "Run" window.