Or maybe it's not a watch, but, regarding a watch as a precise practical device, this gadget ought to have a name of its own, say, something like "timeofdayer".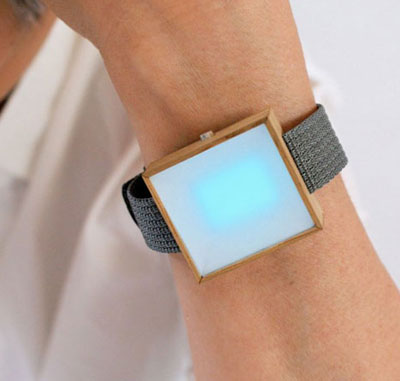 For if it lacks anything, it's precision, and this watch called "Time of the Day" created by Ryohei Yoshiyuki and Tomoya Kahimada looks more like a fashion accessory.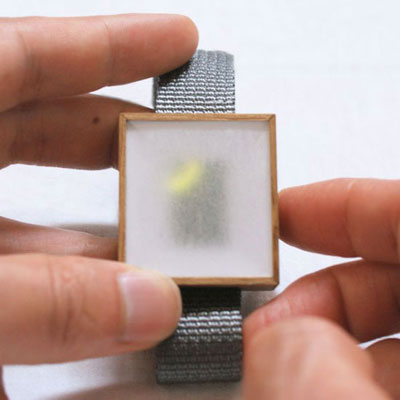 It has no hands… Oh, actually it has nothing but a face that changes color every hour, getting lighter towards noon and darker towards midnight.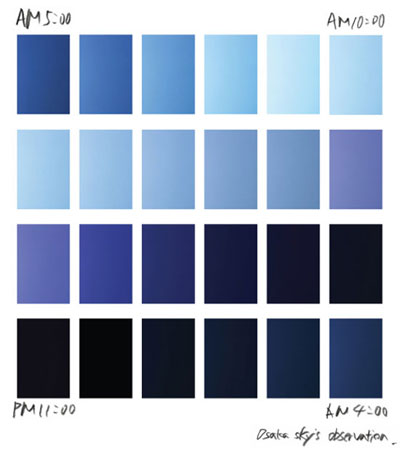 If it isn't enough to know what time of the day it is, you can activate a helper button on the side to bring on the sun or the moon. Some research is due to tell us whether this timeofdayer has relaxing or inspirational value.
Source of the image: Designboom.com.