About 60% of Americans are reported to wake up with difficulty; considering these statistics, Philips hit upon an ingenious idea to make waking up in the morning easier by imitating morning!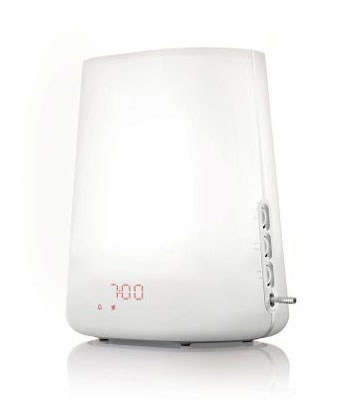 Philips' new device, Wake-up Light, is designed to stimulate the natural process of gradual turning from night darkness to morning sunshine, thereby doing away with abruptness and harshness and rendering your wake-up process a far more pleasant affair. Half an hour before the time you set for your wake-up, the clever gadget begins to light up gradually increasing light intensity. Energy hormones in your body begin to wake up before you do making for a proper balance between the feeling of rest and the feeling of vigor.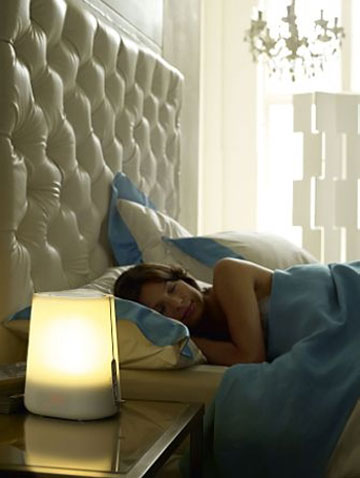 Your wake-up call can be set to sound like bird chirping or jungle sounds besides the ordinary beeping  or chiming. There is the Wake-up Light Music version available for those who prefer to get up to their favorite music from their iPhones or iPods, and it can be set to turn up the FM radio.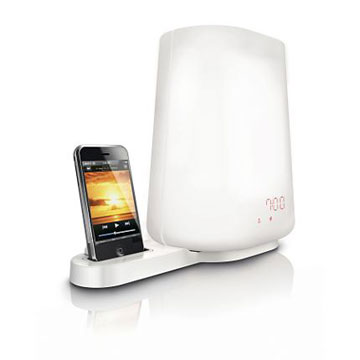 The Wake-up Light Music retails for $199.99, and you can get the musicless model, Wake-up Light Premium, for $169.99.
Source of the images: ladiesgadgets.com.