The most breathtaking concept at the Dell sustainable design contest appears to be that of industrial designer Paulina Carlos who came up with a computer that you may not recognize as one at the first casual glance. And at the second as well.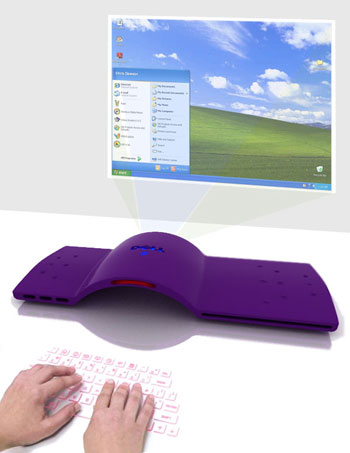 Should her concept be accepted for production, the next model you will see upon entering the store will be a piece of biodegradable starch-based polymer with a raised projector unit in the middle and two wings, the left for the ports and the right for the DVD drive. Not looking serious enough, actually. But taking much less place and doing away with the physical keyboard and monitor, to say nothing of connecting cords.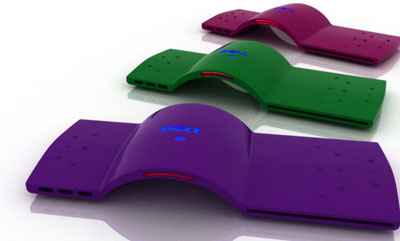 Paulina Carlos' Dell Froot PC is going to project the monitor screen on the wall whilst your keyboard will be projected on the desktop before you, having you drumming away upon the table without the customary feeling of pressed keys. And probably without that stress on your eyes and hands.
Is that what future holds in store for us users? Let's wait and see.
Source of the image: Technabob.com