Versace Unique– the name of a cell phone, which can offer more than a stylish design from this legendary fashion brand. This is a genuine Versace cell phone – it was completely developed by the brand and is very high-tech.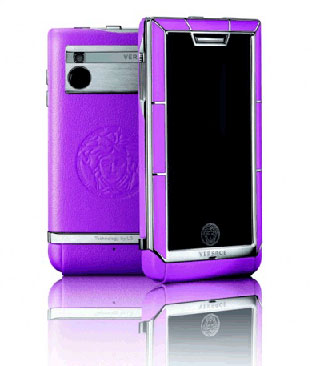 Absolutely no minimalism, only luxury at its best – timeless Versace motto, which was fully embodied into the brand's mobile device. Versace Unique features large touch screen made with sapphire glass, steel body, and leather finishing decorated with embossed brand's traditional symbol – head of the Gorgon Medusa. For those who prefer catchy luxury the brand offers Versace Unique in gold plated body.
Versace Unique is not just a glamorous toy, it is also a very practical gadget. According to its manufacturers the display is scratch-resistant. The phone has 5 megapixels camera, video shooting features, media player with Dolby Mobile system, and 3G.
Source of the image: Bestverizoncellphone.com.