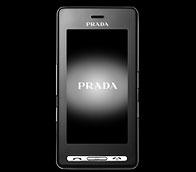 Prada hit the stores with its much awaited phone officially known as «Prada phone by LG». Being a blend of sophisticated design and touch screen technology, it is often compared to iPhone. Prada, S.p.A., an Italian fashion label, was begun as Prada Brothers by Mario Prada in 1913 and originally specialized in leather garments and goods. Prada's popularity skyrocketed in 1989 when it launched its first ready-to-wear collection.
Widespread use of cell phones today explains why high fashion designers are trying to breakthrough into this market. Consider the 2006 gold version of RAZR V3i, inspired by Motorola and Dolce & Gabbana.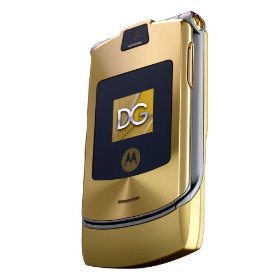 And now LG has teamed up with Prada to develop the very definition of a luxury phone.
The breakthrough feature of the Prada phone by LG is an advanced touch interface. Likewise iPhone, the LG's novelty has only three physical – red/green call and navigation buttons. The other operations along with dialing and texting are handled by touch screen.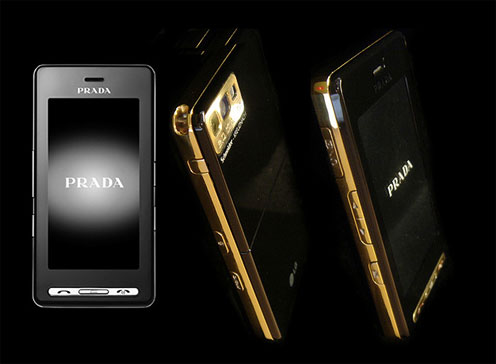 With its ultra slim 12mm form factor (thinner than Motorola RAZR) and the most capacitive ever seen user touch screen, LG Prada Phone is your very best choice if you crave for the best.