Can it be that you are ever losing fight to body and facial hair? Nature may be very persistent, hard to control and indifferent to our craving for beauty. Yet hair removal is an important part of our beauty routine, and a new device will be welcome. Especially so if it is something like Flash&Go, an innovative hi-tech gadget that will help you make yourself smooth and silky with maximum effect.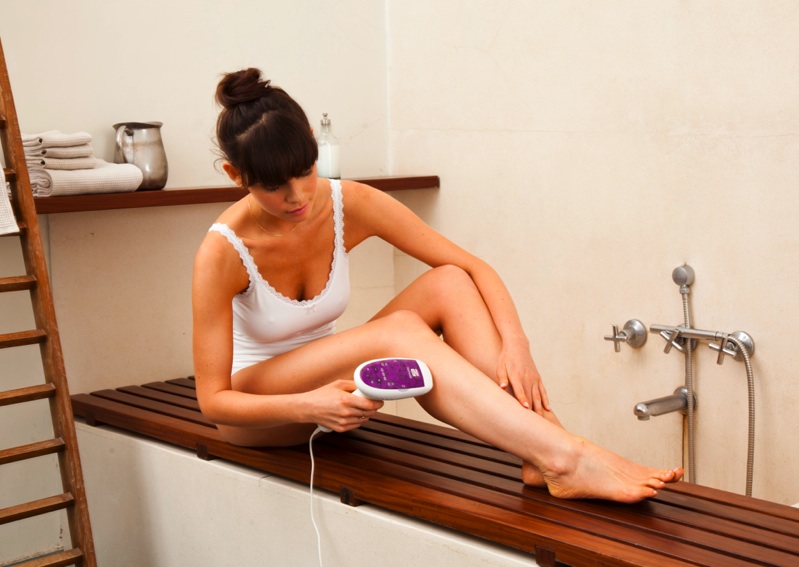 Serving men and women alike, Silk'n Flash&Go guarantees permanent removal due to the utilization of HPL, Home Pulsed Light™ technology, which is the latest word in laser and light-based hair removal. In particular, it boasts a low level of optical energy so the skin doesn't get very hot. The technology is completely proven during 4-year-testing in all major countries and has recommendations from dermatologists.
First of all, the applicator finds by itself the areas that require removal. Simultaneously an inbuilt unique skin color sensor scans skin complexion, making sure that only suitable spots will be pulse-treated. The head is designed to tackle curved and difficult-to-treat areas like the upper lip or bikini, promising marvelously smooth skin! You lose your hair for good, being left with silky skin that bears no traces of treatment. No ingrown hairs will be left either. Your home procedure result will look like, why, better than a professional clinical treatment.
For the best results you will have to undergo regular repetitive treatment for a while. But your Silk'n Flash&Go is specially designed for traveling with you everywhere, so you can rely on it in any situation, and flash a perfectly smooth body!
Check out the Flash&Go Facebook page for even more beauty tips for women. Like the page to get informed about the promo codes and discounts.