As science fiction with its predilection for laser-powered blinding lights moved over to give way to the world of fantasy, candles rushed back to claim their own as the supreme source of illumination. The ancient charm and the magic atmosphere they possess are graced by thousands of years. They keep evoking the images of great halls inhabited by proud Elven races, feasts of Nordic Gods or gothic castles with magic creeping in the air… Care to bring it all into your home sweet home?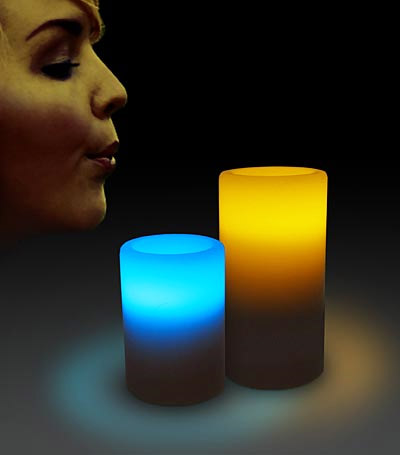 And nowadays there is no need to come in contact with the great primordial element itself – modern technology will purge the evil out of the flame. The new LED Blow On-Off candles have been designed to look as close to the original thing as possible. They are all wax (stuffed with some electronics, inevitably) and emit a flickering light that will convince everybody, given a certain distance away. Yet you will be sure that it is not a light to spread about your room and there will be no wax drippings!
The candles possess a cunning on/off switch on the bottom that allows you to choose between a natural yellow-white flame and a cuter bluish one. Also you adjust the switch to be able not only to put the flame out, but also to make it burn with a puff!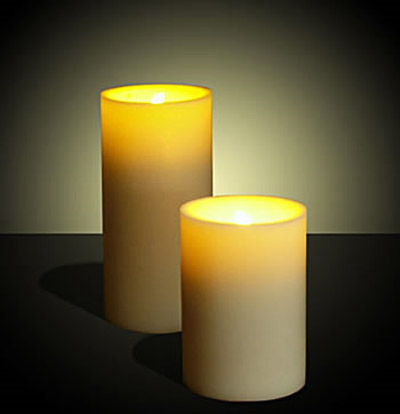 Candles measure about 3″ in diameter and offer you a height of either 4″ or 6″. The candles are good for 300 hours of almost credible light before you have to change batteries. Furthermore, different types of candles require slightly different batteries (batteries for the 6" are not included), and the pushbutton on the bottom will have two positions on the shorter candle and three on the longer one.
Source of the image: thinkgeek.com, geekalerts.com.