Nooka is still putting on loads of ingenuity into its Zub collection, proof of which is the latest Zub Zayu timepiece. Its uncommon name is derived from the Japanese sayu, a word meaning left and right. The Zayu is an unostentatiously asymmetrical ambidextrous watch that will look good on both wrists.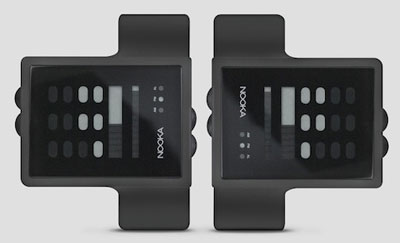 Other innovations embodied in the ergonomic gadget are the "time capsule" display and the "sleepmode", a mode that saves battery power when the watch is not in use.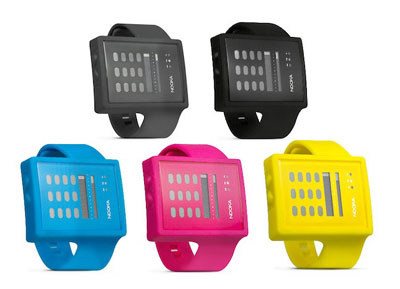 Extra wear comfort is provided by the curved back of the case.
Nooka's Left and Right model goes for $175.
Source of the image: Yankodesign.