Pink doesn't yield its ground as arguably the gadgets' favorite color, so Nokia turned out its new C3 cell phone in hot pink. Yet those who believe that this color is overplayed or want a better color match to their outfits can get the new Nokia in slate gray or golden white.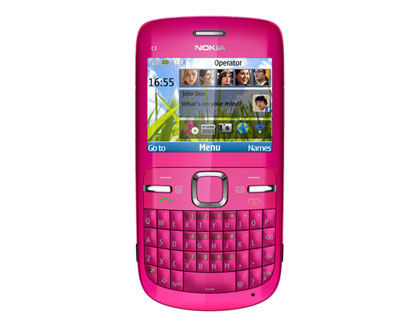 Nowadays a full QWERTY keyboard is becoming a must for all serious cell phones, and Nokia C3 is the first Series 40 headset to offer you one.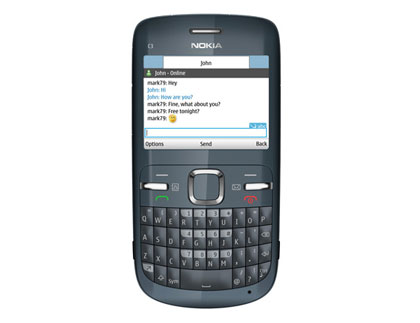 Social networking capabilities are also heavily featured, offering easy straightaway access to the most popular networking sites and easy performance in terms of uploading pictures, adding comments, viewing updates and change your status on Facebook and Twitter.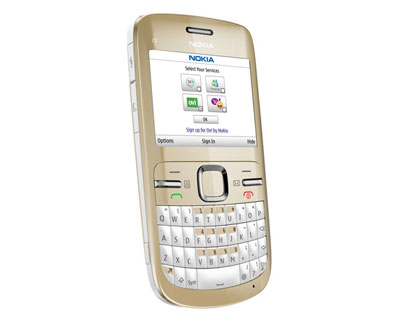 Other features include Instant Messaging, Wi-Fi connectivity and, of course, Nokia's own Ovi services complete with mail and chat.
The headset has a 2.4-inch display and supports 8GB external memory.
Out sometime in the end of spring – beginning of summer, Nokia C3 is announced to go for EUR90.
Source of the images: ladiesgadgets.com.