The latest Nokia's smartphone, X7, is elegance itself outside and heaps of entertainment inside. What better handset for to show off and have fun wherever you are? Nokia X7 is a sophisticated and cool gadget that can get you fully absorbed and marveling at its beauty.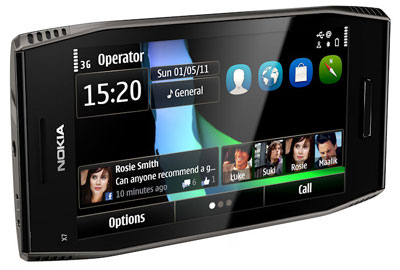 It runs the newest Symbian OS (Symbian Anna)M installed on Galaxy on Fire HD and Asphalt 5 HD with 350MB built-in operating memory and a pre-installed 8GB memory card. Its features include a 8-megapixel camera, WiFi support, and 32GB MicroSD cards support.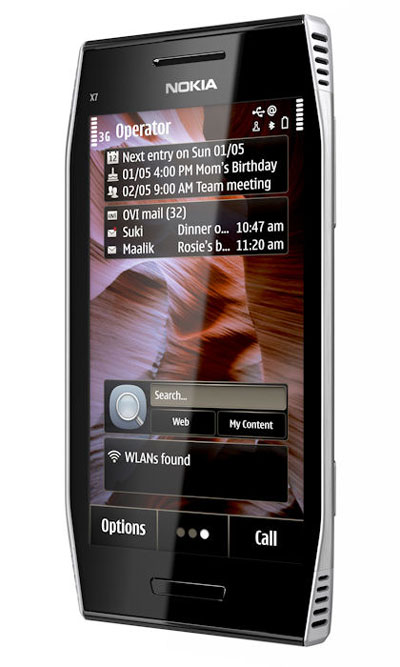 All this is wrapped in a case of seamless stainless steel and glass that is shockproof with a 4-inch AMOLED display.
Nokia X7 will be out soon selling at the price of €380.
Source of the image: Allaboutsymbian.