New Juicy Couture speakers can be pre-ordered for $88, expected to be out in a month. The speakers are designed in a classical gemstone shape, with the picture of a crown to enhance the impression; although pink may be not quite the color for it.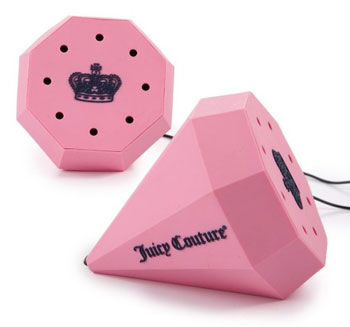 Soft and rubbery, measuring 3 1/8 x 3 37/8 inches, the speakers come with a 51-inch connecting cord.
Source of the image: Ladiesgadgets.com.