The new Nano Cam is handy in the most literal meaning – it can easily be concealed in the palm of your hand, so it can easily be the smallest (or the most furtive) digital camera in the world. Being only 44 x 28 x 12 mm in size, it will look just fine attached to your keybunch, and you can count on entertaining your friends and family to surprise pics and videos they weren't aware you were shooting!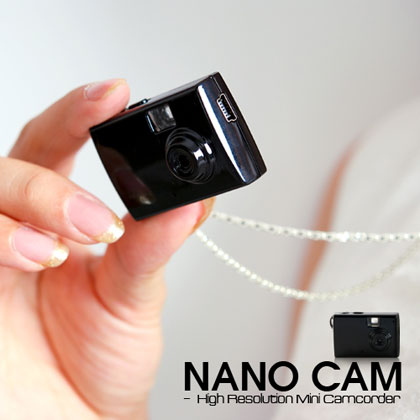 And this tiny high-resolution DV camcorder promises fair quality – pictures up to 2048 x 1536 pixels and AVI videos of 1281 x 1536 at 30 frames per second with distinct sound.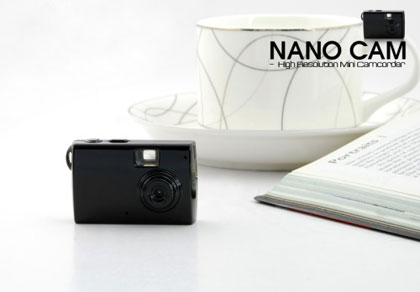 Videos and photos are stored on the microSD memory card and there's a miniUSB 2.0 interface for downloading the files onto the computer – or using it as a web camera, another handy amenity for those who are always on the move.
The specifications include a built-in microphone, 1 lux illumination, an image sensor, LED light indicator, and time and date stamp. The cam is compatible with all operating systems and supports up to 8GB external memory. It is powered by a rechargeable Li-Ion battery with 3 hours charging time, one charge good for 1 hour recording.
The toy-sized cam is available in black for $38.
Source of the images: ladiesgadgets.com.