When you are traveling you may have your hands too busy to bother about even important things… even about time. It's understandable. Therefore you can do worse than buying a clock that will understand when you talk to it. How do you like the idea?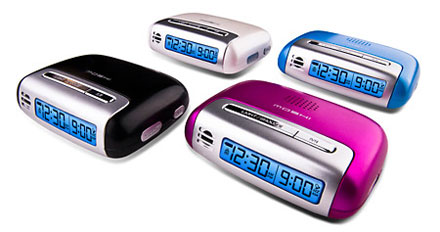 The Moshi Voice Control Travel Alarm Clock will look after your time schedule in accordance with your commands given by voice. After you press the Voice Command button the clock will recognize nine commands for setting the time, alarm and snooze. Address it to learn the temperature or ask how to manipulate it.
Isn't it convenient? Too convenient to enjoy it only when traveling. And its being compact will help you find a place for it even on a very cluttered table. So choose out of four colors and grab it for $24.99. Only take care not to teach it bad words!
Source of the image: gearlog.com.