This tiny gadget looks as if it were a magic talisman to be found in a colorful quest. Shaped like a compact powder case, it is designed to imply ancient knowledge and luxury. Oddly enough, these two concepts don't clash. The ancient treasure cell-phone weighs 40 grams and measures 75 x 60 x 20 mm. The biggest thing about it is its name – the C91 Dual Card Quad Band Super Mini Cell Phone Golden (2GB TF Card)(SZ05120046) . The price is somewhere in-between -$122.99.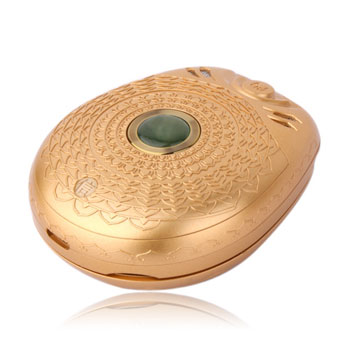 Being Mini, the name tells us, it's still Super – in terms of the features included. Among them are a media player, an eBook reader, FM radio, Bluetooth, a built-in camera, mobile Internet, and a choice of MP3 ringtones.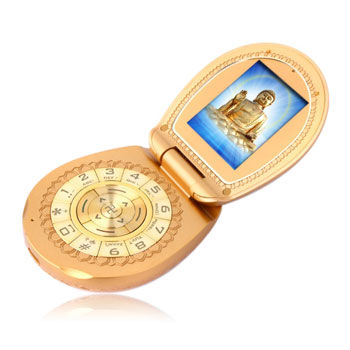 The display is a 2-inch 256K color; the Super Mini Golden is fitted with USB connectivity, a memory card slot, and a round keypad. A fairly long list of tools runs through World Time, Calendar, Calculator, Alarm Clock, Currency Converter, Voice Recorder, To Do List, to name but the most commonly used.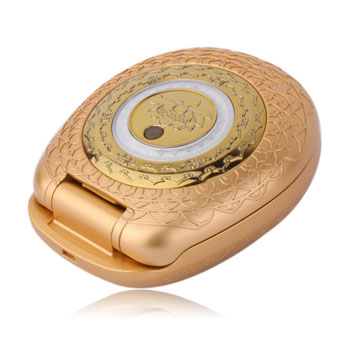 The included accessories are 2 batteries, stereo earphones, a USB cable. Made in China, it is designed to be used all over the world, and the user manual is in English.
A single charge provides 4 hours of talk time.
Source of the image: Ladiesgadgets.com.